Your Guide to Summer Cosmetic Surgery
Loeb Staff | June 21, 2022 | Posted in
Body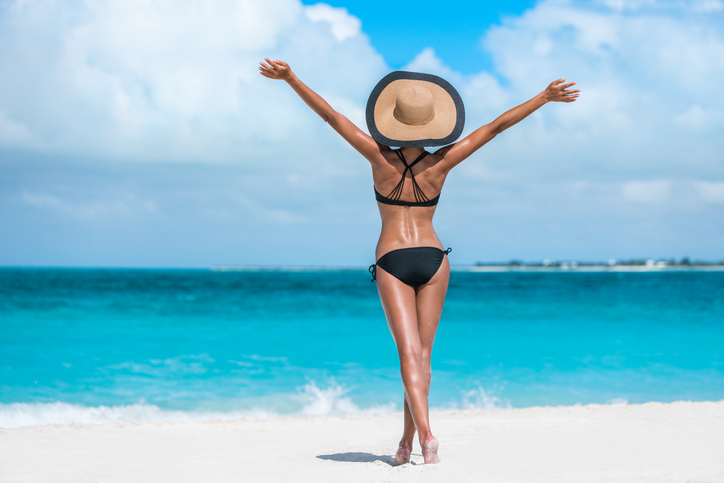 Dreaming of a summer glow-up? Summer is the perfect time to get a touch-up with minimally invasive treatments, schedule surgeries that require extra recovery time, or start planning ahead for the fall.
If you're looking for guidance on how to plan your next cosmetic surgery, here are the best procedures to consider during the summer.
Breast Augmentation
Breast augmentation is one of the most popular summertime procedures—and for good reason. You can start enjoying your results relatively soon after your procedure, so you won't have to deal with months of downtime before achieving your beach body.
The best plastic surgeons use techniques to minimize recovery time, so you'll look and feel great soon after surgery. It takes about three months for swelling to resolve, and your surgeon will follow up with you throughout the recovery period to ensure proper healing.
Breast Reduction
If you're unhappy with the size of your breasts, summer is a great time to schedule your breast reduction. Since breast reduction is a surgical procedure, you'll need to take a few weeks off from work to recover at home.
Depending on your goals, you might get a breast reduction alone or with a breast lift. Some women combine this procedure with other cosmetic procedures, such as liposuction or facial rejuvenation, to make the most of their time.
If you schedule your breast reduction surgery during the summer, it's important to avoid sun exposure. During your consultation, you'll be able to discuss your goals, learn more about breast reduction results, and ask any questions you might have about the procedure.
Liposuction
Liposuction is incredibly popular during the summer months, with patients looking to combat stubborn fat pockets that resist diet and exercise. Since liposuction has minimal downtime, you can return to most normal activities within two weeks.
You can expect some bruising and soreness during the recovery period, but most liposuction scars heal nicely (and can be easily hidden at the beach). That said, it's still important to keep new scars out of direct sunlight, as sun exposure can make scars more noticeable.
After liposuction, it takes a few months for the swelling to subside, but you'll notice an instant change after surgery.
Rhinoplasty
Along with body enhancement procedures, rhinoplasty is quite popular during the summertime. Rhinoplasty typically requires a few weeks to heal, so many patients—especially younger patients—schedule their procedures during summer break.
Nothing boosts confidence more than looking great. With school (or work) behind you and no looming deadlines for a few weeks, summer is the ideal season to rest and recover after your operation. Whether you have a prominent tip, large bump, or functional problems, summer is the ideal time for a discrete transition.
Schedule Your Cosmetic Surgery Consultation
When you're ready to bring your summer makeover goals to life, you can schedule a confidential consultation in Manhattan, NY.
Dr. Thomas Loeb, a world-renowned plastic surgeon with a long track record of satisfied patients, will listen to your aesthetic goals so you can enjoy a natural-looking outcome in every procedure. Call our office to request your consultation today.