Top 4 Things You Didn't Know About Summertime Plastic Surgery Recovery
Loeb Staff | July 1, 2022 | Posted in
News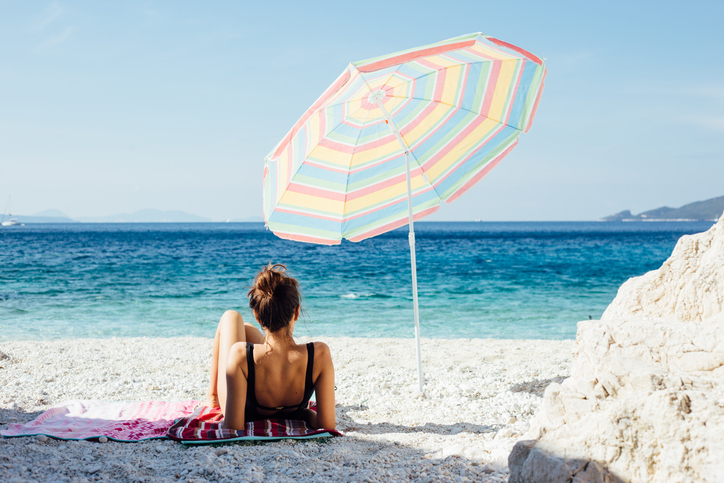 Summer can be a great time to schedule plastic surgery. This is particularly true of employees who tend to find it easier to get time off during the summer when vacations abound. Yet, there are a few potentially tricky situations that you'll want to keep in mind when you consult a plastic surgeon. Here's everything you didn't know (but need to!) about having plastic surgery in New York City in the summertime.
Your kids may make it a little more challenging
If you're a busy parent, having kids out of school may complicate your recovery a bit. You may want to schedule your surgery for a week when your kids will be away at camp or perhaps visiting their grandparents. If your kids will be home, make sure you'll have plenty of help on hand to care for them when you can't—and to help you care for yourself.
The summer weather can worsen post-op swelling
Swelling is a common concern following any type of surgery, including cosmetic procedures. It's your body's response to an injury, like an incision. If you opt to have plastic surgery in the summer, you may experience worse swelling than you otherwise would simply because the hotter temperatures and sun exposure can cause you to become dehydrated. Your surgeon may advise you to stay in the air conditioning for a while after your procedure. Be sure to drink plenty of water, as well.
Don't cool off with a swim
It might seem like heading for the nearest lake or ocean would be the perfect way to stay cool after surgery. Unfortunately, all bodies of water are teeming with microorganisms (including chlorinated pools), and some of them can be quite harmful if they work their way into not-yet-healed incisions. Protect yourself from post-op infections by avoiding swimming until your surgeon clears you to hit the beach or pool.
Summertime dietary habits can aid your recovery
So far, it might seem like summer is full of hidden dangers that could pose a risk to your recovery from plastic surgery. Fortunately, there's also an upside. Most people tend to eat more seasonal vegetables and fruits during the summer. These are packed with the nutrients your body needs during this time. Take advantage of your local farmer's market and stock up on healthy foods for your recovery. Protein is also crucial for recovering from surgery. If you fire up the grill, choose lean proteins like chicken or fish. Tofu is another excellent choice.
Consult a world-renowned plastic surgeon in Manhattan
If you're thinking about having plastic surgery to boost your self-confidence, the most important consideration is to choose the right plastic surgeon. After all, your health is literally in your surgeon's hands. In New York City and beyond, patients entrust their health to the capable hands of Dr. Thomas Loeb—a board-certified Manhattan plastic surgeon who is sought out by people from around the world. With exceptional artistry and meticulous clinical skills, Dr. Loeb routinely performs all types of plastic surgeries. Contact his office today to request a confidential consultation.