Considerations When Choosing Breast Implant Sizes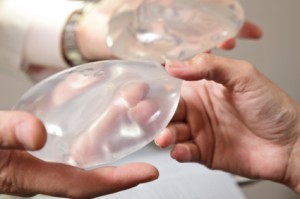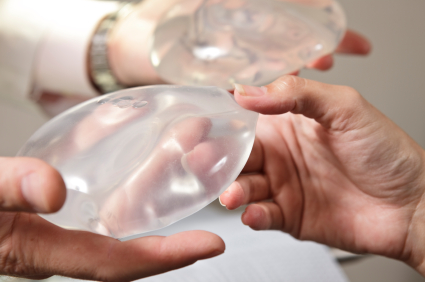 One of the toughest decisions with regard to breast implants is determining which size is best. Most patients ask board-certified NYC plastic surgeon Dr. Thomas W. Loeb, "What size implants will I need to fill a D cup?" or "Can you give me just enough to fill a C cup with a little extra fullness?"
Before getting hung up on cc's, keep in mind that the difference between a 300 cc and 360 cc implant is really only two ounces. Breast augmentation implants are measured in cubic centimeters (cc's) that run the gamut from 120 to 850 cc's, but determining the proper size is not as easy as a bra size / cc conversion chart.
Plastic surgeons consider individuals variables, such as the amount of existing tissue, height, weight, rib cage width, elasticity of breast tissue, and body type. Not all bra sizes are the same between manufacturers; sometimes volume loss requires more cc's in one breast than the other, and the sizing must also be proportionate to the person for a comfortable feel.
How to try out different breast implant sizes
The American Society of Cosmetic Breast Surgery recommends filling a sandwich baggy with water and placing it in your bra until you achieve the desirable appearance. A cubic centimeter is the same amount as a milliliter. There is almost no detectable difference in 10%, so the plastic surgeon may add or subtract a slight amount to your suggestion. More often than not, patients underestimate the volume needed.
Other helpful approaches include the following:
Fill a knee-high stocking with rice. There are 30 cc's to an ounce, so 10 ounces of rice would equate to 300 cc's of saline.
Order a pre-consultation kit from Allergan Inc., manufacturer of the Natrelle implants, which includes sample implants and a bra.
Bring photographs of topless women you find attractive to your consultation.
Look at the surgeon's breast augmentation before and after gallery of patients who are around your starting size to see what results are possible.
Factors to consider in choosing implant size
1. Possible complications
Many women desire large, voluptuous breasts to fill out their clothes better, make their waists and hips look smaller, and provide them with greater self-confidence associated with a certain look. However, surgeons may recommend that you go a little smaller when they feel implants that are too large may:
Overstretch the skin, causing stretch marks
Cause capsular contraction (hardening), rippling, and distortion
Cause pressure atrophy and muscle thinning
Lead to numbness
Interfere with breastfeeding desires
Get in the way of swimming, horseback riding, or playing sports
Fail to produce the "natural look" a patient requests
2. Satisfaction with results
Surgeons may recommend that you go a little bigger when they feel implants that are too small may:
Not satisfy your aesthetic goals
Look disproportionate with the rest of your body
3. The ease or difficulty of making adjustments later
Keep in mind that it's much easier to go bigger without producing visible scars. Also, the side effects of going "too small" are much less damaging than the skin stretching, sagging associated with the pull of gravity, and the neck or back discomfort of going "too large."
4. Height and weight
As Dr. David B. Reath, a plastic surgeon from Knoxville TN, notes, "It is rare to need implants larger than 450 to 500 cc in most women." However, 500 cc may appear modest in women who are over 6 feet tall.
5. Lifestyle (such as activities and profession)
It is also important to consider lifestyle. "While there are some great sports bras that can help, it is very hard to find marathoners who wear a double D bra," Dr. Reath explains. You may also opt to go bigger or smaller based on where you work.
Another important consideration is what cc's can or can't do for you. Implants control the size and volume of the breasts, but not the shape, degree of sagging, or size and shape of the nipples. Asymmetry can often be corrected by using different cc's in each breast. However, other surgical techniques and additional procedures (like breast lift) may be necessary to correct structural anomalies and provide the look you desire.
Expert in breast implants NYC
Dr. Thomas W. Loeb is a highly experienced plastic surgeon specializing in breast surgery. With over 30 years of successful results, he understands the artistry involved in breast enhancement. Dr. Loeb is happy to work with you during a one-on-one consultation to decide which size and procedures are best for your individual anatomy. To learn more about breast augmentation surgery in NYC, please call 212.327.3700.