Even Plastic Surgeons Fooled by Natural-Looking Breast Implants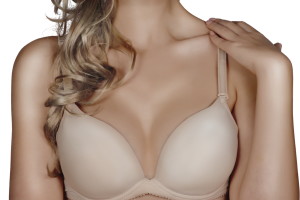 When considering their breast enhancement options, one of the first questions women ask their plastic surgeon is: Will round or teardrop-shaped – also known as anatomical – breast implants be right for me? While each of these implant types has unique benefits, new research has revealed an interesting nuance. Once the implants are in place, it is very difficult to identify the type of implant a woman has, even for plastic surgeons that perform this procedure regularly.
Study looks at breast implant shape
In the new study, researchers set out to determine whether there was any aesthetic difference between round or anatomical implants. They showed 30 preoperative and postoperative photos of women that had undergone breast augmentation to 30 plastic surgeons and plastic surgery nurses.
Half of the women had opted for round implants, while the other half went with anatomical implants. All of the patients had chosen silicone implants, placed underneath the upper portion of the chest muscle. The average size of the implants used was around 300 cc, which is a fairly standard size for the majority of women seeking breast augmentation.
Neither the surgeons nor the nurses could consistently determine which type of implant was used. All of the survey subjects differed on which implant was used for each patient. There were even differences with the same survey subject when the photos were viewed once and then again a few weeks later. The results of this study were consistent with an earlier study that involved women who had undergone breast reconstruction.
The lead author of this study, Dr. Carlos Rubi of The IMED Hospital Department of Plastic Surgery in Valencia, Spain, summed up the finding by stating, "Natural results are achieved with both types of implants." The study was published in the January edition of Plastic and Reconstructive Surgery, the official journal of the American Society of Plastic Surgeons.
Choosing the right plastic surgeon
Many factors go into determining which implant will work best for you, including the size and shape of your body frame, the amount of breast tissue available and your desired results. Highly skilled and experienced, Dr. Thomas Loeb will work with you through the decision-making process to ensure the breast implants you choose will provide you with the best possible outcome. To learn more, contact Dr. Loeb's Fifth Avenue office today and schedule a one-on-one breast surgery consultation.