New Study Defines "Perfect Breast Shape" for Breast Augmentation NYC Surgeons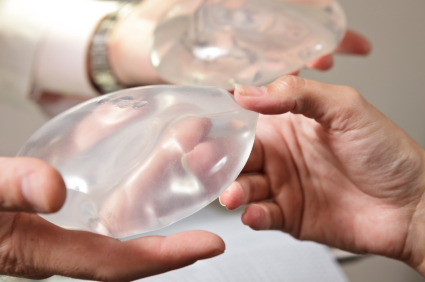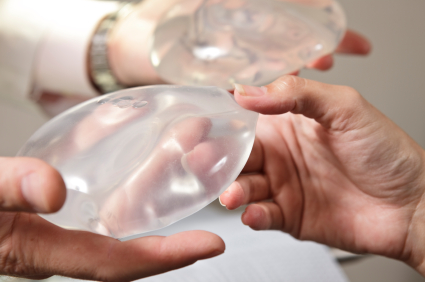 Researchers set out to answer a question that is as old as breast augmentation itself: What is the perfect breast shape? According to the American Society of Plastic Surgeons, nearly everyone agrees – it's a breast with an "upper pole to lower pole ratio of 45:55."
This number is expected to become "the basis for design in aesthetic surgery" — affecting breast augmentation, breast reduction, breast lifting, and breast reconstruction — say lead researchers Dr. Patrick Mallucci and Dr. Oliver Alexandre Branford.
Study finds a unanimous standard for breast beauty
One would think there'd be room for breasts of all shapes, relative to the individual – but the latest study published in the September issue of the Plastic and Reconstructive Surgery journal surprisingly found that there is a near-unanimous consensus on what the perfect breast looks like.
Using Photoshop, researchers altered a set of breast images, based on the ratio of the upper and lower poles of the breast. Researchers then asked 1,315 study participants and 53 plastic surgeons to rank the attractiveness of the breast images.
The results were "remarkably consistent" across the board. The 45:55 ratio was preferred by 87% of women, 90% of men, and 94% of plastic surgeons. With a breast ratio of 45:55, 45 percent of the breast would be above the nipple (upper pole) and 55 percent would be situated below the nipple (lower pole). The runner-up choice was a 50:50 ratio.
Breast augmentation NYC: natural-looking results
Large "Pam Anderson style" breast implants may pick up headlines, but breast augmentation and reduction surgeons generally seek to provide patients with a more proportionate look. Researchers wrote that the 45:55 ratio contradicts a common assumption that men prefer oversized, over-filled, or "fake" looking breasts. The findings also challenge the assumption that breast preferences vary across different ethnic groups.
Defining the ideal ratio better helps US plastic surgeons counsel patients on how to best achieve a patient's aesthetic goals. Women who want a "natural" look can best achieve this end by sticking to the 45:50 ratio. On the other hand, women who simply want "eye-popping cleavage" will want a slightly larger number up top.
Breast reduction New York trend continues
Lately, we have seen many celebrities "downsize" their breasts. According to Fox News, the following all have had implant removal or breast reduction procedures done in recent years:
Sharon Osbourne
Victoria Beckham
Heather Morris
Jenna Jameson
Tara Reid
Kimberly Stewart
and Courtney Love
For some women, larger breasts just feel awkward and difficult to manage. Over time, if the breasts are not proportionate to one's frame, back pain can take its toll.
Downsizing makes sense for women with oversized breasts, as it's easier to fit into designer clothing and bathing suits.
US plastic surgeons have had patients request larger breasts for a "confidence boost" following a divorce or other life upheaval, but later request breast reduction when they no longer need large breasts to feel good about themselves.
Measuring and counseling patients on the 45:55 ratio may help them make more long-lasting decisions regarding what is widely viewed as "appealing."
Consultation for breast surgery NYC
Dr. Thomas W. Loeb is a sought-after Manhattan plastic surgeon who is known for his artistry and natural results in breast augmentation patients. He frequently appears on national television shows and is quoted in the media. His NYC breast augmentation and reduction work has picked up many favorable testimonials on popular review websites like RateMDs.com and RealSelf.com.
To schedule a private breast surgery consultation, please call 212-327-3700.