Changing Life and Outlook Into Your 70's with Plastic Surgery
Andrew | September 10, 2014 | Posted in
Facelift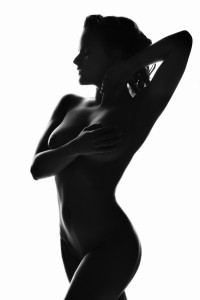 If you thought a facelift couldn't change your life, consider the story of Jane Pesch. This British woman has spent thousands on plastic surgery to turn back the clock on her appearance – and attract younger men. At the age of 73, Pesch is now on the hunt for younger men through an online dating service and has been attracting men up to 50 years younger through her photos and online profile.
Vibrant widow still wants to look good
The New York Daily News reports that Pesch has spent more than $16 thousand on plastic surgery procedures, including a face lift, neck lift and breast augmentation. She also gets Botox injections every two months or so to keep additional wrinkles at bay. Pesch also puts in her time to keep her figure in top form, spending up to 30 minutes each morning on her exercise bike.
Although Pesch had her breast surgery in the 1980s after giving birth to three children, her other plastic surgery ventures were more recent. The widow turned to a face lift to ward off some of the more significant signs of aging that Botox couldn't address. She also headed to Poland for a neck lift to keep wrinkles and loose skin from getting in the way of the plunging necklines and form-fitting dresses she still loves to wear.
Pesch was widowed three years ago when her husband Walter died of a lung disease. Now, Pesch is using her new phase of life to her advantage, signing up with an online dating service to find younger men to occupy her time. Originally, she listed her true age on her profile. However, when she began getting dating requests from men 10 years her senior, she pushed her age back 10 years. Now, she is hearing from more men in the 30s and 40s and even one young man in his 20s.
Pesch doesn't feel guilty about her quest for fun even in her retirement years. She told the New York Daily News, "I don't feel my age so I really don't see why I should be going around with older men." In addition to a closet full of sexy minis, Pesch boasts a large collection of high heels that is currently valued at around $5,000.
At the age of 73, Pesch has learned that plastic surgery can be a positive addition to her retirement years. This vibrant, fun-loving woman is enjoying her age and has no problem discussing the efforts she makes to look her absolute best. She told Metro, "When you get to a certain age, it's harder to dazzle, but I don't mind having a helping hand as things start to droop and sag."
A skilled surgeon for a face lift or neck lift in New York City
A NYC face lift can help you shave years off your appearance and allow you to enjoy a refreshed, rejuvenated look. However, choosing the right surgeon is essential in ensuring a successful procedure. Dr. Thomas Loeb is a top plastic surgeon in the Manhattan area, performing a wide range of procedures to help both men and women achieve their best look.
With a focus on beautiful, natural results, it is no wonder why Dr. Loeb is a highly sought after surgeon, attracting patients from around the globe. To learn more about a face lift or neck lift in New York, contact Dr. Loeb's Fifth Avenue office at 212-327-3700 to schedule your private facial surgery consultation with Dr. Loeb today.