Three-Breasted Woman: Fact or Fake?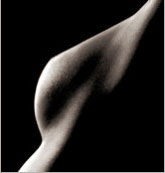 Male Sci-Fi fans everywhere were undoubtedly amped by Jasmine Tridevil's unusual breast enhancement procedure. The young Florida native, whose real name is Alisha Hessler, posted a series of photos and videos showing a rather unusual site on her otherwise normal frame – a third breast. The twenty-something has been making the rounds with a camera crew in tow, in the hopes of snagging a reality show, according to reports.
Those who cherish the classic 1990 flick "Total Recall" might remember another three-breasted temptress, which Alisha claims was not her inspiration. The Florida woman told press she got the plastic surgery because she was tired of dating. Tridevil's claims and purported actions have garnered tons of media attention as of late –not all positive.
Some experts are calling the whole affair a giant hoax, including one New York plastic surgeon who says the procedure is essentially impossible.
Three-breasted woman a hoax, say experts
At first glance, the proportion, shape and position of Tridevil's extra (middle) breast seem perfectly normal. Photos show her wearing special bikini tops that accommodate her pendulous third bosom. When questioned about her surgery, Tridevil has been exceedingly vague, only saying she had the enhancement done several months ago. Images on her Facebook page seem real enough, but the lighting is dim.
Cosmetic surgeons who understand breast implant procedures, however, are calling her bluff.
"[I] believe 100 percent that this is a hoax that everyone is falling for," one plastic surgeon in New York told the Daily Dot. "I would be happy to go on record claiming that this is a falsified story and essentially not possible."
When creating an entirely new breast from scratch, surgeons must use a tissue expander beneath the skin to create a space for the implant. This process isn't quick and can take up to six months before a saline or silicone implant can be inserted in the newly-formed pocket.  The breast enhancement would likely entail multiple surgeries to achieve the final result, which would not look anything like Tridevil's current bustline. Because of the nature of the procedure, the middle breast would not be so separate looking from its neighbors.
Tridevil stands by her third boob, arguing the plastic surgery is not a hoax, and evidence will prevail with footage recorded by her film crew. "I really don't care what people say about me," she told the Sun.
Prosthetic found in Tridevil's airline luggage
Tridevil's claims of authenticity have been further refuted by a TMZ article, which said that Tampa International Airport police found a three-breast prosthesis in a nylon bag that was stolen off a conveyor belt. The bag was traced back to Tridevil, who told officials the prosthetic was worth some $5,000.
It remains to be seen if the 21-year old Floridian will be America's next reality star, or just the subject of another Youtube video gone viral.
NYC breast enhancement
For more information on breast augmentation procedures in New York, and to request a private breast surgery consultation with renowned NYC plastic surgeon Dr. Thomas Loeb, please call his Fifth Avenue Office at 212.327.3700.