5 Expert Tips for Rhinoplasty Recovery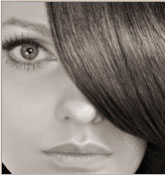 Dr. Thomas Loeb is world-renowned for his high-profile New York City nose job on former Bill Clinton flame, Paula Jones. NY Mag considers him "the city's most sought-after plastic surgeon," praising his natural results. "Loeb's noses don't look 'done,' because he shapes the cartilage and almost never adds cartilage grafts to the tip," they remarked.
He offers these five tips for a quick and successful rhinoplasty recovery.
1.     Don't be a hero. Take your meds.
No matter the technique or skill involved, you will undoubtedly experience some dull aching, headache, and congestion following your rhinoplasty. Most patients take pain medication for a day or two after surgery. It's recommended that you take your dose on schedule, rather than taking the "wait-and-see" approach, as it's easier to head off pain than it is to combat it. By the third day, you should be able to switch to an over-the-counter pain reliever like Tylenol. A light sleep aid is helpful in the first few nights after surgery, since you will be congested and should avoid blowing your nose for about two weeks. A saline spray and nasal ointment will prevent you from going to the opposite end of the spectrum (drying out) as you recover. Learn more about Rhinoplasty NYC.
2.     Insulate yourself from everyone and everything for the first few weeks.
Most people are surprised by how easy it is to bump the nose after surgery. It seems like everything is out to get you! Your dog's kisses are painful; your partner is rolling over in the night and pushing the pillow against your face; pulling a shirt over your face hurts; and even eating that chewy steak causes some discomfort! Alter your lifestyle and take the easy road for recovery, particularly during the first two weeks.
This means:
No vigorous exercise
No swimming
Don't laugh too hard or smile too wide
Wear button-down shirts
Brush your teeth gently
Wear contact lenses or set your glasses atop a splint
Stay out of the sun
Eat simple, mild foods that don't require aggressive chewing
Don't smoke
3.     Keep your head up… literally.
It's important to keep a positive attitude as you heal. Envision the "new you" and know that in one month's time, you will finally have the look you have always wanted! In the meantime, you also want to do your best to minimize swelling, so keep your head elevated with two or three pillows beneath your head. Some people even sleep sitting up on their couches! Lying flat will delay healing and increase blood flow to the tissues, which causes swelling and that "puffy face" look in the morning.
4.      Decrease sodium intake and use a few healing supplements.
Limit your sodium to 1,500 mg or less, so your body retains less fluid. Keep track of nutrition labels, as most salt comes from what you eat – not from table salt. While supplementation is generally discouraged prior to surgery, researchers from University of Texas Southwestern Medical Center in Dallas found that taking the InflammEnz supplement (containing Vitamin C, Bromelain, Rutin, and Grape Seed Extract) can speed healing by as much as 20 percent.
5.     Choose the right plastic surgeon for the best rhinoplasty NYC has to offer.
To get the results you want, you must understand that not all cosmetic surgeons are experts in rhinoplasty. A respected New York plastic surgeon, Dr. Thomas Loeb specializes in rhinoplasty, eye surgery, and facelifts, specifically. He is also board-certified by the American Society of Plastic Surgeons, which means that he has completed more than six years of surgical training following medical school with more than three years of residency training in plastic surgery. He has passed comprehensive oral and written exams, graduated from an accredited medical school, is state-licensed, completes patient safety courses each year, and is a doctor in good standing.
Past clients rave about Dr. Loeb's rhinoplasty results
Online testimonials posted on third-party sites give credence to the fact that Dr. Loeb provides top-quality rhinoplasty in NYC. Here is some of what's been said:
"I came to Dr. Loeb for a revision rhinoplasty after having had two prior surgeries…. Not only was he compassionate toward me and what I had been through, I felt really confident after the consultation that he was more than capable to do the job and in a different league than other surgeons…. Dr. Loeb is incredible, and will be my plastic surgeon for life."
"While my nose was not terrible, I was always uncomfortable with the shape/size. He knew exactly what to do and made it softer and basically perfect…. I have received numerous compliments, and feel better than ever. He is truly an artist."
"I had revision rhinoplasty and a transconjunctival bleharoplasty performed with amazing results… I was back at work a week later, being told I looked great and so well rested."
For more information about plastic surgery in Manhattan, including rhinoplasty procedures, please call Dr. Loeb's office at 212.327.3700.