Recent Trends in Teen Plastic Surgery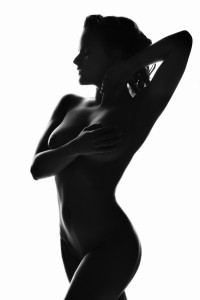 Over the past decade teenagers have increasingly turned to cosmetic surgery to help address physical deformities or enhance/reshape a particular body part. Bombarded with images of unnaturally toned and aesthetically perfect actors and models, it's no wonder a growing number of teenagers are going under the knife.
Social pressure to fit in, intense peer bullying and personal insecurities about outward appearance seem to be the main motivators for teen rhinoplasty and plastic surgery.
According to Vivian Diller, Ph.D., a psychologist based in NYC, adolescents are strongly influenced by discomforting internal and external change, including raging hormones. And though plastic surgery is trending upward in general, teenagers represent a small fraction of patients. Data gleaned by the American Society of Aesthetic Plastic Surgery (ASPS) shows that in 2013, teen plastic surgery among patients under 18 reached a record low.
Recent trends in teen cosmetic surgery
ASPS researchers claim that any reported upticks in teen cosmetic surgery is nothing more than "media concoctions," citing a slight, but noticeable decline in both surgical and minimally invasive procedures among adolescents. In 2002, some 220,000 cosmetic procedures were performed on American patients 18 and under, according to the ASPS Cosmetic Surgery National Data Bank. Fast forward to 2013, and this figure dropped to 113,924 aesthetic procedures.
Teen patients who demonstrated emotional stability and realistic expectations have sought out a variety of procedures to help boost confidence and self-esteem. Some of the most recent data indicates that the top trending nonsurgical procedures among teens are: chemical peels, microdermabrasion and hair removal.
Statistically, the following procedures were the most requested by teen cosmetic patients:
Nose reshaping: (rhinoplasty) – nose surgery represents 50 percent of all cosmetic surgery in this age group. Patients often want unsightly bumps removed, tips refined, or the shape altered completely.
Otoplasty (ear surgery) – also known as "ear pinning," helps to correct protruding ears. This plastic surgery procedure is often covered by insurance.
Breast revision – the correction of asymmetrical breasts or reducing overly large breasts (breast reduction).
Gynecomastia treatment – teenage boys burdened physically and emotionally with abnormal breast growth can benefit greatly from breast reduction surgery, which removes excess tissue and fat.
"Rhinoplasty is hands down one of the most popular that we're seeing in the late teen patients coming out of high school—mostly, in seniors going off to college who want to have their noses redone before going off to a new environment," one plastic surgeon told Cosmetic Surgery Times this past August.
In addition, many teens are also requesting earlobe repairs for old piercings that have gauged or damaged the lobe.
Evaluations for teen plastic surgery in Manhattan
Dr. Thomas Loeb, who is consistently ranked among the best New York plastic surgeons, reminds prospective teen patients that parental consent is mandatory for those younger than 18. Before agreeing to any procedures, Dr. Loeb ensures that patients are fully aware of the perceived benefits and risks of the surgery, and have realistic expectations.
Like others in his field, Dr. Loeb feels that cosmetic surgery can have a positive impact on physical and psychological development for appropriately screened teenagers.  If you'd like to arrange a private teen rhinoplasty consultation, please call 212.327.3700, or fill out the online contact form.