What Is Breast Plastic Surgery?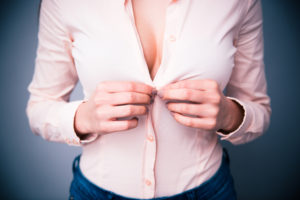 Women who are dissatisfied with the appearance of their breasts may decide to undergo breast plastic surgery. A skilled plastic surgeon can perform breast reduction or augmentation surgery to either decrease or increase the size of the breasts. Plastic surgery can also correct problems such as breast asymmetry and droopy or sagging breasts. The result is a youthful, aesthetically pleasing profile.
Breast augmentation surgery
Implants are often the first thing to come to mind when one hears the phrase "breast plastic surgery." Many ladies feel that having a larger cup size is integral to femininity and self-confidence. Implants allow you to achieve this. You may choose saline or silicone implants. Your plastic surgeon will discuss the pros and cons of each type with you. Your recommendations will also be based on your physique and skin laxity.
In addition to choosing a type of implant, the surgeon will carefully plan the steps of the procedure. Based on your body type, breast implant type, and volume of the breast implant, the surgeon will decide whether to insert the implant underneath the pectoral muscle or just behind the breast tissue. The surgeon will also plan the location of the incision in a way that minimizes scarring.
Breast reduction surgery
Women who have a large cup size may find that the weight of the breasts results in neck and upper back pain. Large breasts may also make exercising uncomfortable and draw unwanted attention to the décolletage. Ladies who feel self-conscious about their large breasts may want to undergo surgery to reduce their cup size.
During this procedure, the surgeon will remove excess glandular tissue, fat, and skin from the breasts. In some cases, only liposuction is needed to achieve the desired breast size. Before completing the procedure, the surgeon will sculpt and shape the remaining tissues so that the end result looks completely natural and aesthetically desirable.
Breast lift surgery
Unlike augmentation and reduction procedures, a breast lift does not make adjustments to the size or volume of the breasts. It only lifts the breasts to achieve a more youthful, perkier profile. The women who typically undergo breast lifts are those who are dissatisfied with the sagging, drooping breasts that are typically caused by pregnancy, breastfeeding, and the aging process.
Although a breast lift won't change the size of the breasts, it's often combined with a breast augmentation surgery. For example, women who want to have a mommy makeover might plan to include both an augmentation and a lift. During a breast lift surgery, the surgeon will remove excess skin and tighten the tissues.
Schedule a consultation for breast plastic surgery
If you're thinking about undergoing breast plastic surgery NYC, you should consult a board-certified surgeon with years of specialized experience. Dr. Thomas Loeb maintains board certification and has a sterling track record of satisfied patients, some of whom traveled to his Manhattan office from all over the country. Dr. Loeb performs all types of breast plastic surgeries in his accredited facility, including reductions, augmentations, and lifts. You can schedule your confidential, one-on-one consultation with Dr. Loeb by calling today.
Additional resources on breast plastic surgery
American Society of Plastic Surgeons, Breast Augmentation, https://www.plasticsurgery.org/cosmetic-procedures/breast-augmentation
American Society of Plastic Surgeons, Breast Reduction, https://www.plasticsurgery.org/reconstructive-procedures/breast-reduction