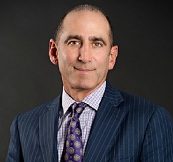 Dr. Thomas W. Loeb received his medical degree from Washington University School of Medicine in St. Louis, Missouri (ranked in the top four medical schools in the country). He trained at New York University and after completing his Chief Residency in General Surgery he went on to receive his Plastic Surgery training at Baylor College of Medicine in Houston, Texas. Since 1986 he has been in solo practice. He received his Board Certification by the American Board of Plastic Surgeons in 1988.
Dr. Loeb chaired the Executive Committee at the Center for Specialty Care, a four operating room Ambulatory Surgery Center on 69th and Park Avenue, for nine years. In 1996 he built his own ambulatory operating room and moved his practice to 68th Street. Then in 2001, Dr. Loeb built a much larger facility with overnight capacity and moved his practice to its current location on Fifth Avenue.
Dr. Loeb has an ongoing commitment to research and education. He is a Clinical Instructor in Plastic Surgery at Cornell University Medical College and is affiliated with numerous hospital and teaching programs in New York City and Long Island.
Though his developments and expertise in aesthetic plastic surgery are many, he is especially renowned for his advancements and artistry in facial, eyelid, and breast surgeries. As well Dr. Loeb was recognized for pioneering facial transplanting. In 1986 he received a national award for his outstanding research, successfully conducting transplants on a live baboon and on human cadavers, paving the way for the success of facial transplantation today. He has written and spoken extensively on cosmetic plastic surgery topics and conducted medical presentations on facelifts, brows, eyelids, breasts, abdominal surgery, liposuction, rhinoplasty and laser resurfacing.
Among multiple affiliations, Dr. Loeb is:
Lead investigator in national silicone implant studies for the Mentor Corporation
Lead investigator in national silicone implant studies for INAMED Aesthetics (formerly known as McGhan Medical)
Investigator in Silicone lip implantation, Restylane and Radiesse fillers
Dr. Loeb has been recognized, in multiple years, as a premier cosmetic surgeon by Castle Connelly, in its annual, "How to Find the Best Doctors in New York" publication, and in New York Magazine's, "The Best Doctors List". See videos of Dr. Loeb in the media.