Does the Lunchtime Facelift Deliver Results?
Ava Lawson | September 20, 2016 | Posted in
Facelift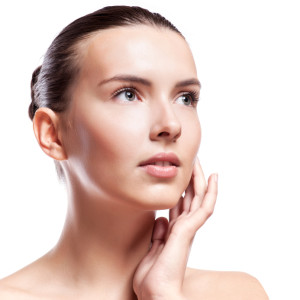 In the context of plastic surgery and cosmetic enhancements: if it seems too good to be true than it usually is. Experienced plastic surgeons know the benefits and relative limitations of "non-invasive" and "minimally- invasive" treatments compared to their surgical counterparts, which although more aggressive, deliver long-term results. Given the increasing demand for minimally invasive facial rejuvenation with little to no downtime, a slew of new procedures have been marketed as the "lunchtime face lift."
This catch-all phrase can include any number of cosmetic enhancements, including a combo of fillers and Botox injections; a series of Ultherapy sessions; or a thread lift that tightens the skin and lifts the jowls. Let's take a closer look at all three options, and discuss the pros and cons of each.
Lunchtime face lift options 
Facial injectables lift – Patients who are not quite ready for a full-fledged facelift, but who are bothered by deepening lines and folds, may be good candidates for facial rejuvenation with injectables. These lunch-hour treatments are great for smoothing out wrinkles and adding lost volume, but they can never truly lift tissues or eliminate the appearance of sagging jowls. Fillers like Restylane, Sculptra, Radiesse and Juvederm are used to plump up the face, fill in lines and give a more rested appearance. They are often used in conjunction with Botox for maximum effect. The results are evident within a week and can last upwards of 6-12 months, with very little risk of adverse side effects. Patients can head back to work and resume their normal activities, with no recovery time, but shouldn't expect the type of dramatic results you'd realize with surgery, such as a mini-lift or a facelift.
Ultherapy – A 30-minute Ultherapy session tightens and lifts the skin and underlying tissues with ultrasound technology that stimulates collagen on a cellular level. The results may not be evident immediately, but patients will notice their skin looking younger and tauter as the weeks pass. Ultherapy can be thought of as an ultrasonic lift that repairs elastin, boosts collagen production and slowly helps lift sagging cheeks and jawlines. The costs are but a fraction of traditional facelift surgery and the results can last up to two years, though most patients can benefit from repeat sessions. The procedure produces a mildly uncomfortable stinging sensation but involves no needles, no anesthesia and no tell-tale signs you've had work done. You can have Ultherapy on your lunch break and return to work fresh-faced with no one the wiser.
Thread lift – Whether you're 35 or 45, and feel you're way too young for the dreaded "turkey neck," or other signs of premature aging, a thread lift is another option to turn back the clock. One of the first procedures billed as the "one hour facelift" the thread lift works best on patients with minimal signs of facial sagging. Using a needle, the surgeon places special barbed threads under the skin to anchor and pull back the tissue. There are no incisions and no scars, and patients can resume normal activities within 24 hours. The  Contour Threadlift and the Aptos Thread lift are used in the U.S., though demand for this non-invasive facelift has waned significantly in recent years with complaints of botched jobs (involving infection and thread breakage) and results that last a mere 6-8 months. Thread lift costs can range between $1,500 and $4,000, but the results do not have the same lasting effect as traditional facelift surgery.
Facial rejuvenation in NYC
As with any type of cosmetic surgery or lunch hour procedure, it's important to do your homework and maintain realistic expectations concerning results. Those who want true facial rejuvenation for advanced signs of aging must understand that a one-hour procedure is not enough.
New York plastic surgeon Dr. Thomas W. Loeb offers a full menu of facial rejuvenating procedures in his Fifth Avenue surgical suite, including facelift surgery and mini facelifts – both of which deliver long-lasting results compared to "lunchtime" procedures. To book your one-on-one facial surgery consultation, please call 212.327.3700.