How Long Does a Thread Lift Last?
Ryan Green | November 22, 2019 | Posted in
Facelift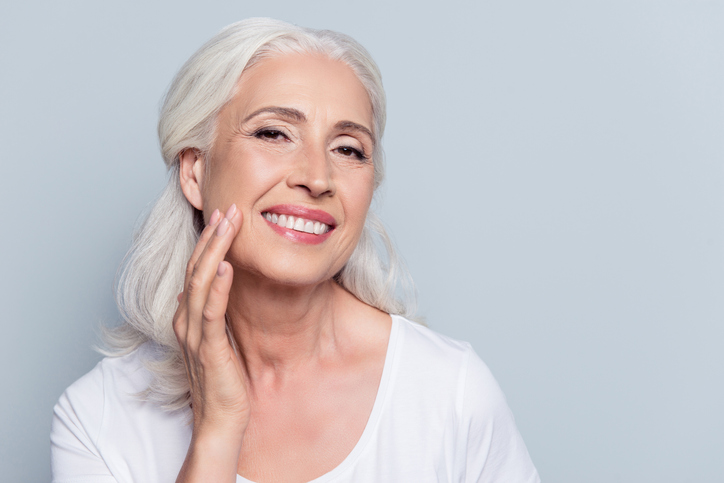 A thread lift is a minimally invasive cosmetic procedure in which a cosmetic surgeon "lifts" loose facial skin with temporary sutures. Rather than classic facelifts that remove loose skin, a thread lift simply pulls it back to create a lifting and tightening effect on the face and neck.
Though the skin is instantly lifted after a thread lift procedure, most patients see the final lifting effect after about 14 days. The results usually last from 18 months to 3 years, upon which patients can receive new threads for a refreshed look.
Ongoing Rejuvenation
While the main effect of a thread lift, the temporary lifting and tightening of the skin, lasts between 18 months and 3 years, thread lifts can also lead to a lasting collagen rejuvenation with even greater age-defying results.
Collagen is the main structural protein in the skin's connective tissues. Bodies produce less and less collagen over time, which can lead to loss of skin strength, volume, thickness, and elasticity as well as an increase in fine lines and wrinkles. When threads are placed in the skin during a thread lift, the body initiates a healing response that includes a large surge of collagen to the affected areas. This infusion of collagen can thicken and hydrate the skin to help reduce looseness and strengthen the skin to prevent future sagging and the formation of new wrinkles.
Though a thread lift's physical lifting effect doesn't last forever, patients often notice a gradual but overall improvement of their skin's firmness and tone.
Ideal Thread Lift Treatment Areas
Thread lifts are popular as alternatives to full facelift surgeries as they have minimal downtime with visible results. Thread lifts are also popular as they are very versatile, and can be used to treat many areas such as:
Eyes
Brows
Cheeks
Neck
Nasolabial folds
Jaw Line
Jowls
Am I a Good Thread Lift Candidate?
Thread lifts are ideal for patients between the ages of 35 and 55 with sagging cheeks, heavy nasolabial folds, or other common signs of aging. A thread lift is also a good alternative for patients that are uncomfortable with more invasive procedures, have a smaller budget, or are looking for a custom treatment plan that also includes dermal fillers or other popular treatments.
However, though thread lifts are minimally invasive, they are still medical procedures. It's important to have a consultation with an experienced cosmetic surgeon to determine if you are a good candidate for a thread lift.
Dr. Thomas Loeb offers one-on-one thread lift consultations in his Manhattan office. Schedule your appointment today to learn more about your options for a threadlift in NYC.
Additional Resources:
Dermatology Times, Newer Technologies Give Thread Lifting a Lift, https://www.dermatologytimes.com/nonsurgical-procedures/newer-technologies-give-thread-lifting-lift
PlasticSurgery.org, What You Need to Know About Thread Lifts, https://www.plasticsurgery.org/news/blog/what-you-need-to-know-about-thread-lifts