Top 5 Plastic Surgery Trends of 2019
Ava Lawson | December 9, 2019 | Posted in
News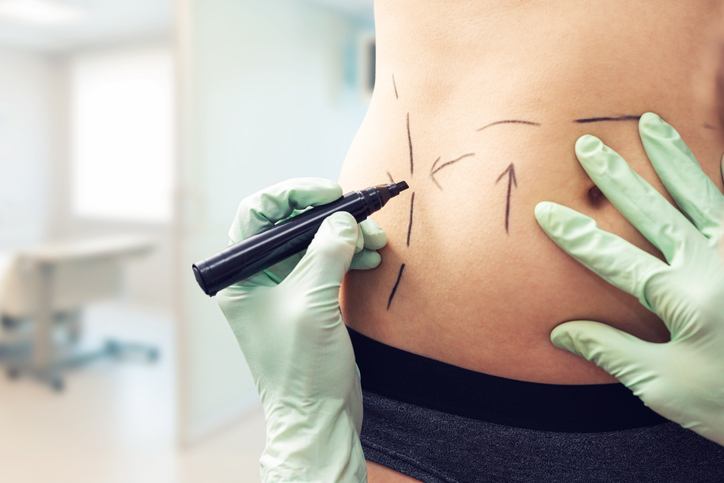 Body positivity and acceptance are definitely on the rise, but statistics show that surgically-enhanced looks are also here to stay. Cosmetic surgery procedures, ranging from lunchtime Botox injections to cutting-edge body slimming through cryolipolysis, have become the status quo.
Thanks to technological leaps and revolutionary procedures, we can now shape, mold and tweak those problem areas, or restore fullness and youth on an as-needed basis.
Injectables are safer and more popular than ever, and according to the American Society of Plastic Surgeons (ASPS), the rate of minimally-invasive cosmetic procedures has jumped over 200 percent over the last 20 years.
Along with wrinkle-erasing and face plumping injections, there has been a growing interest in minimal downtime procedures, which will likely shape the future of plastic surgery.
Top trending plastic surgeries of 2019
The stigma and taboos surrounding plastic surgery have all but vanished. We now share stories – as well as intimate photos — on social media about our physical and emotional transformations.
Data shows that Americans are embracing all forms of plastic surgery, having spent nearly $17 billion on procedures last year alone.
The following were the top plastic surgery trends for 2019.
Breast augmentation with fat transfer
Plastic surgeons can create a more youthful and natural breast using a hybrid method that delivers fantastic results. Compared to a standard breast enhancement with saline, silicone or gummy bear implants, this procedure offers shorter downtimes and higher patient satisfaction rates. The addition of a fat transfer offers new sculpting possibilities.
Alternative rhinoplasty
While regular nose jobs will always be in high demand, newer rhinoplasty techniques have allowed surgeons to sculpt and redefine with injectables and even ultrasonic energy. These surgeries are less invasive and result in less damage to soft tissues.
Facial rejuvenation
Correcting the appearance of loose, sun-damaged skin is easier than ever, and patients no longer have to go under the knife to achieve exceptional results. Besides the traditional face lift, there are photo facials, fractional laser resurfacing, and Ultherapy, which uses ultrasound energy to tighten and lift skin.
Labiaplasty
Reducing the size of labia can increase both comfort and confidence. This simple re-shaping surgery, performed under twilight sedation or local anesthesia, has skyrocketed in popularity in the past few years.
A preference for "fine-tuning" vs. drastic change
In decades past, patients who had plastic surgery came out looking drastically "done." Now, patients are seeking to fine-tune their own attributes; to look more like their own filtered Instagram photos. They are achieving this with small, niche procedures, from fat freezing and lip fillers to more defined cheek bones.
Plastic surgery in Manhattan
No matter what type of cosmetic enhancement being considered, it's wise to book several consultations and find a surgeon whom you trust and feel comfortable with. Dr. Thomas Loeb brings more than 30 years of practical experience to his patients, and is widely considered a leader in the field of plastic and reconstructive surgery.
If you're looking for a top plastic surgeon in NYC, call today to schedule a private consultation with Dr. Loeb.
Additional Resources:
Medium.com, A Look Inside the Top 5 Plastic Surgery Trends 2019 https://medium.com/@MandyModGirl/a-look-inside-the-top-5-plastic-surgery-trends-2019-5554ad77d7d
Allure, 7 Biggest Plastic Surgery Trends for 2019 https://www.allure.com/story/plastic-surgery-procedure-trends-2019
ASPS, Plastic Surgery Statistics https://www.plasticsurgery.org/news/plastic-surgery-statistics