LifeStyle Lift on Verge of Bankruptcy, Closes Down
Ava Lawson | March 9, 2015 | Posted in
Facelift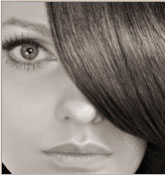 The Wall Street Journal has confirmed that Lifestyle Lift – a national chain of plastic surgery centers specializing in affordable mini face lifts – is on the brink of bankruptcy and has closed its doors.  Founded in 2001, the company advertised less-invasive face lifts that could be performed under local anesthesia with relatively little downtime.  Though Lifestyle Lift struggled to achieve credibility in its early years, the nationwide chain eventually grew to include 40 surgery clinics.
The news doesn't come as a surprise to many in the industry, given the company's questionable marketing tactics that ultimately led to a $300,000 settlement in New York, based on charges that employees posted fake Internet reviews to help drum up business.
Lifestyle Lift closes down, on verge of bankruptcy
According to patients who availed themselves of mini face lift procedures at the clinic chain, the average surgery cost was around $6,420 – approximately 35 percent less than the same procedure with an independent plastic surgeon. Patients were lured by TV commercials, which urged clients to call toll-free for a complimentary medical consultation. Lifestyle Lift purportedly shelled out some $1 million each week for these ads, but the spots stopped due to cash flow struggles further hurting the company's bottom line.
Over the past few years, Lifestyle Lift and its surgeons have been named defendants in several malpractice suits in Florida and Massachusetts, based on allegations that doctors had misrepresented risks of scarring and failed to monitor a patient's vital signs while under local anesthetic.
Experienced cosmetic surgeons know that doc shopping on price alone is never a smart idea. "Great results come from experienced surgeons who are certified by the American Board of Plastic Surgery," says Dr. Thomas Loeb, a leading Manhattan plastic surgeon who performs mini face lifts and traditional face lifts in his fully accredited surgical suite. Dr. Loeb also notes that surgeons who are only certified by the American Board of Facial Plastic and Reconstructive Surgery have limited training, usually focused on the ear nose and throat.
So, how do patients choose a reputable, independent surgeon among the masses available?
Dr. Loeb offers these tips:
Ensure the surgeon is certified by the American Board of Plastic Surgery and is a member of the American Society of Plastic Surgeons
Ask for references from prior patients
Look at the surgeon's before and after gallery (natural and elegant results are hard to achieve)
Interview the staff –  look for compassion, professionalism and a low turnover rate
Are the surgeon and his staff accessible? Good communication is key
Check that the surgical suite is fully accredited and spotless
Look for a surgeon who works with an experienced anesthesiologist
Mini face lift in NYC
Dr. Loeb and his friendly staff pride themselves in offering every patient personalized attention, from your first consultation through your last post-op visit.  Patients can rest assured that their safety comes first, as Dr. Loeb has two skilled anesthesiologists on staff full-time, as well as two registered nurses.
To learn more about scheduling a mini face lift in NYC with Dr. Thomas Loeb, please call 212-327-3700 to arrange a one-on-one consultation.