Photogenic Ambitions Driving the Trend for Fuller Lips
Jacky Gale | August 8, 2016 | Posted in
Facelift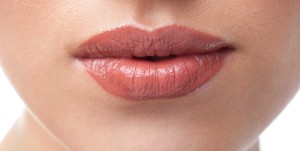 Lip puckering abounds in selfies and celebrity shots, and this renewed focus on the importance of being highly photogenic has driven a rising trend in the demand for lip augmentation procedures across the country.
While social media is one of the driving forces behind other plastic surgery trends, the increased demand for plumper pouts does not appear to be going away anytime soon.
Data from recent surveys
The American Society of Plastic Surgeons (ASPS) recently released information that demonstrates that in every region of the country, the popularity of lip augmentation procedures grew by double digits in 2015. Both men and women have expressed growing interest in lip augmentation procedures. In total, plastic surgeons in the U.S. performed 27,449 lip implants, which represents an increase of about 48 percent since 2000. In other words, during 2015, the statistics equal a lip implant every 19 minutes. In fact, lip augmentation procedures were the second-fastest growing procedure in the U.S., second only to dermabrasion procedures.
"We live in the age of the selfie, and because we see images of ourselves almost constantly on social media, we're much more aware of how our lips look," said David H. Song, MD, president of the American Society of Plastic Surgeons. "I think the results show just how much lips can define a person's face. Even if you're not born with a perfect pucker, working with your plastic surgeon, you can change your lips subtly."
Popularity of lip injections
Lip injections are growing in popularity along with lip implants. Some plastic surgeons note that it's often easier for patients to introduce themselves to plastic surgery through lip procedures because they can be very subtle and produce natural-looking results. There were 9.2 million injection procedures performed by plastic surgeons in 2015, of which lip injections comprised a healthy percentage. In fact, from 2000 to 2015, lip injections increased by an incredible 1,000+ percent.
Patients have many options available to improve the fullness and sensuousness of their lips, but there is no "one size fits all" solution. The best way to determine which procedure is right for you is to have a personal consultation with a board-certified plastic surgeon.
Lip enhancement in NYC
Thomas W. Loeb, M.D., P.C. is a renowned plastic surgeon practicing in New York City.  In his fully-accredited surgical suite, Dr. Loeb offers lip enhancement, dermal fillers, Botox and other facial plastic surgery procedures.
During your one-on-one consultation, Dr. Loeb will explain the types of lip augmentation options that may be appropriate, including Restylane, Juvederm, or fat injections. If you're interested in having fuller, more sensuous lips, call Dr. Loeb's Manhattan office 212-327-3700.