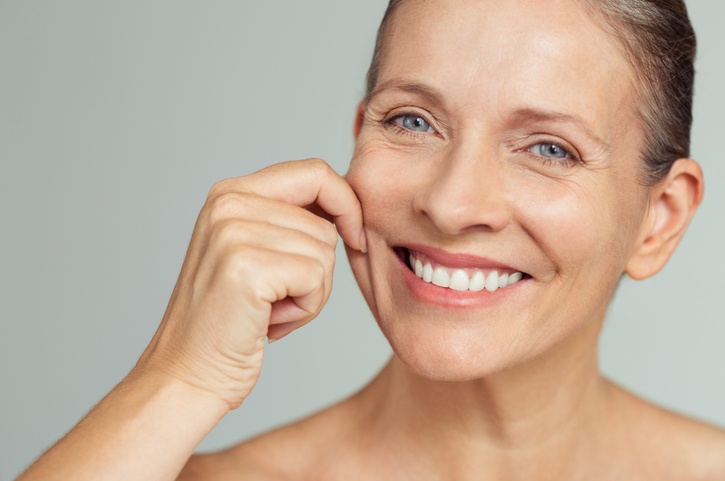 The repeated action of smiling can contribute to deep nasolabial folds over time. And while these creases or "laugh lines" are a product of happiness, they can lend a tired appearance, adding years to your face. Fortunately, there are various procedures that soften these folds for a more refreshed and youthful appearance.
Whether you're considering a temporary fix or prefer long-lasting results, you're probably wondering about cost. The cost of a nasolabial fold lift is dictated by a number of variables, including your geographical location, your surgeon's level of expertise, and the type of procedure elected. As an example, surgical nasolabial fold excision is more expensive than treatment with dermal fillers, but surgery produces more dramatic and lasting results.
How much does a nasolabial fold lift cost?
Financial considerations are a big component for many patients considering cosmetic enhancements. But cost alone should never inform your choice of plastic surgeon. A board-certified surgeon with excellent credentials, who has years of experience honing their craft will invariably charge more for their expertise in the field.
Your initial consultation is a prime opportunity to ask questions, vet your surgeon's proficiency and bedside manner.
How many nasolabial fold surgeries have you performed?
Where will the procedure take place?
Is anesthesia used? If so, what type?
What are the potential risks and complications?
Are surgery center and post-op visit fees included in the cost?
Can I see before and after photos of other patients?
How much is a nasolabial fold lift?
Will insurance cover nasolabial fold surgery?
Pricing for nasolabial fold surgery in NYC
Are you a good candidate for nasolabial fold surgery in NYC? The easiest way to find out is by speaking with Dr. Thomas W. Loeb. During a one-on-one consultation, Dr. Loeb will discuss your aesthetic concerns and make recommendations based on clinical and anatomical aspects that will influence the final outcome. The technique utilized will affect the final price, but rest assured the procedure is not cost-prohibitive.
Feel free to ask out staff about financing options for nasolabial fold surgery with Dr. Loeb. You may even qualify for private financing and interest-free payment plans. Our New York office works with CareCredit, which offers short and long-term financing options with competitive interest rates.
Factors that influence nasolabial fold surgery cost
In the vast majority of cases, health insurance will not cover nasolabial fold lift costs. Unless it is considered a medically necessary procedure, patients must be willing and able to make this financial investment.
Our office will outline the estimated cost of the procedure, which can include:
Plastic surgeon's fees
Ambulatory surgical suite costs
Anesthesiologist fees
Sedation: local anesthetic, IV, or general anesthesia
Lab and material fees
Post-operative visits
More questions about cost? Schedule a private consultation with Dr. Loeb
Whether caused by aging, excessive sun damage, or hereditary factors, you do not have to live with deep-set nasolabial folds.
Noticeable laugh lines around the mouth can be minimized with the latest facial rejuvenation procedures. For a candid discussion about nasolabial fold surgery and minimally invasive treatments with Dr. Loeb, please contact our Manhattan plastic surgery office to schedule a private consultation.
Through careful assessment and patient evaluation, Dr. Loeb tailors every procedure to ensure natural-looking results.
Additional Resources:
Medical News Today, Causes and treatments for nasolabial folds https://www.medicalnewstoday.com/articles/320825
Research Gate, Treating Nasolabial Folds, https://www.researchgate.net/publication/325439293_Treating_Nasolabial_Folds