Labiaplasty and Pregnancy: What You Need to Know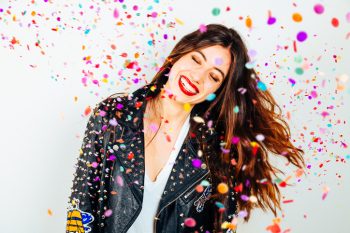 A labiaplasty is a type of cosmetic surgery performed on women with large or irregularly shaped labia. The size of the labia—the inner lips of the vagina—typically ranges between 0.7 and five centimeters. Some women have larger labia than usual which can prove problematic and embarrassing. During a labiaplasty, a plastic surgeon will remove the excess tissue to trim the labia. If you're thinking of having this procedure, one question the plastic surgeon will ask you is whether you're planning on getting pregnant.
Why most women have a labiaplasty after pregnancy
As noted, some women are born with atypically large labia, but others develop this condition after pregnancy and childbirth. During childbirth, the labia can stretch or tear. This usually heals and self-corrects over time, but not in every case. Because of the potential for the labia to stretch with each birth, most women wait until they are done growing their family to have this procedure. Otherwise, giving birth again may reverse the effects.
Note that having this procedure will not affect your ability to conceive or carry a child to term. However, it's not advisable to become pregnant soon after having a labiaplasty.
Can you get a labiaplasty before pregnancy?
Atypically large labia can cause a range of problems for women, including embarrassment, self-consciousness, and even physical pain during intercourse or while working out. Sometimes, simply moving around in tight pants can cause discomfort. That's why not every woman wants to wait. Since it doesn't affect fertility, you can indeed have one and then become pregnant. However, you shouldn't get pregnant in the near future. It takes time for your body to fully heal from the procedure. The exact length of time you should wait is a decision you make with your doctor.
What about getting a labiaplasty shortly after childbirth?
If you decide to wait to have the procedure until after you've given birth, you might think you want to get it done sooner rather than later. However, this isn't advisable. Your body will need some time to fully heal after giving birth. Your body will also continue to change over time, just as it did during the pregnancy. After giving birth, the tissues will shrink and resettle. In general, you should wait at least three to six months after giving birth to have the procedure.
Consult a board-certified plastic surgeon in Manhattan
As with any plastic surgery procedure, the most important consideration is your safety. Your choice of surgeon matters; you'll want to entrust your health to a board-certified surgeon with years of experience and a long track record of satisfied patients. That's why so many people near New York City turn to Dr. Thomas Loeb. Dr. Loeb is experienced with a wide range of plastic surgeries, including labiaplasty procedures. Call his Manhattan office to schedule a confidential consultation.
Additional resources on the labiaplasty: