Plastic Surgery for Pets – Really?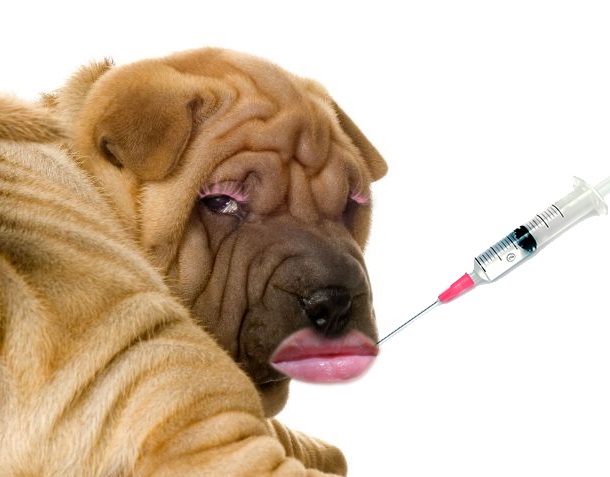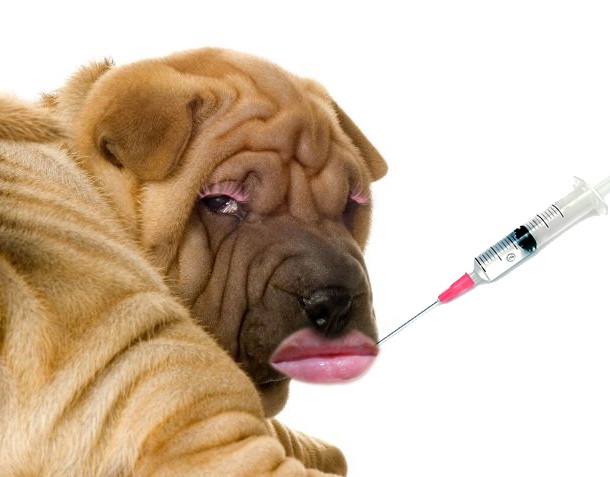 Your canine friends can soon say goodbye to wrinkly skin, flabby bellies and droopy eyes. A little nip and tuck can do wonders for Fido, and give Garfield that makeover he's always dreamed of. It's true – plastic surgery for pets is not only available, it's becoming one of the biggest trends for America's most pampered companions.
Sought after treatments, which can cost thousands of dollars, include tummy tucks, ear implants and lifts, tooth straightening, and even Botox to smooth away wrinkles!
Perhaps the most popular – fake testicles – are a godsend to neutered canines suffering self-image problems. Take the case of Munson, an English bulldog who needed a little confidence boost after having his testes removed. For around $100, his owners bestowed on Munson the gift of "neuticals" – two silicone orbs that restore lost volume along with manly pride.
Plastic surgery for pets not without critics
Things like acupuncture and Pilates for pets have been around for some time, but pet plastic surgery has supplanted those fads, with $2.5 million spent on canine nose jobs in 2010.
When asked to perform a facelift or eye lift solely for cosmetic reasons, many veterinarians will decline. In fact, pet cosmetic surgery has invited criticism from both the American Medical Veterinary Association and the Humane Society. Some vets are simply not trained or equipped to perform such surgeries, and the risks of complications including blood clots, anesthesia reactions, infection and death are just the same as with any human procedure.
Dr. Chris Burns, Doctor of Veterinary Medicine, opined to ABC News, "I don't think it's worth putting them through the pain and the recovery and the risk for our perception of how they're supposed to look… we have to have proper justification to do it."
Is pet plastic surgery a medical necessity?
There are instances where plastic surgery for pets may be medically necessary. UK residents Denise and David Smart shelled out over $10,000 for multiple operations on their beloved pooch, who suffers from a rare disease that left the dog practically unable to move and almost blind due to excess skin that had grown over its body. A tummy tuck and facelift made all the difference in the world for their friend Junior, who they say looks like a young man again. The couple admitted that some of the treatments were purely cosmetic, but note that the plastic surgery has "taken years off" their dog.
Another medically justified case was that of Obie – a chronically obese dog who won his battle with the bulge after rigorous diet and exercise, leaving him with loose skin that dragged on the floor. A tummy tuck and skin reduction solved his woes, but likely put a serious dent in his owner's savings. Most pet plastic surgeries aren't covered by insurance, though an increasing number of carriers are offering this coverage for conditions that present health concerns.
Pet owners spending thousands on cosmetic surgery for their dogs
While puppy Botox may sound a tad extreme, furrowed shar-peis are prone to infections amid their deep wrinkles and a little injection can help alleviate this problem. And rhinoplasty on breeds that are particularly flat-nosed often help breathing difficulties.
Across the country, vets are offering all types of plastic surgery for pets. Animal advocates and veterinarians may have mixed feelings about this trend, and the best plastic surgeons in New York have yet to expand their clientele to dogs and cats – at least for now.