Study Shows Body Contouring Surgery in New York Still Faces Obstacles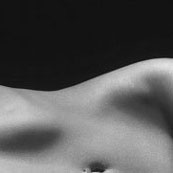 Patients that undergo bariatric surgery to achieve significant weight loss are often hesitant to take the next step in body contouring surgery in New York and other areas, a new study finds. Perceived costs of the surgery is the primary barrier keeping many patients from seeking any type of lift procedure. However, the study also indicated bariatric surgery patients that go through with body contouring experience significant improvements in both mental and physical health.
The study, which was recently published in the journal Plastic and Reconstructive Surgery, looked at 58 patients that had undergone bariatric surgery as a treatment for severe obesity. All of the patients lost at least 40 percent of their total body weight within two years after the surgery. Ninety percent of those patients developed significant skin folds after their dramatic weight loss.
Despite the large number, only 17 percent of patients that developed skin folds had plastic surgery to remove them and improve the appearance of their skin and overall body contour. The majority of patients who did not elect to have surgery admitted they would have liked to do so, but 88 percent of those patients feared the cost would prohibit them from going through with body contouring procedures. Another 10 percent admitted they wanted to lose more weight before considering body contouring surgery.
Body contouring offers significant benefits
Researchers also found that patients that had body contouring surgery found it improved both their physical and mental health. Patients that elected to have the surgery experienced a reduction in anxiety and depression, indicating a higher quality of life on the mental health scale. In addition, patients achieved greater physical health, including elimination of skin irritation, chaffing and painful sores that often accompany extensive skin folds.
Cost for body contouring surgery can be high, running as much as $30,000-$50,000 for a full body lift. Insurance rarely covers the cost for such procedures, even if the original bariatric surgery was covered. To help make the procedure more affordable, many surgeons offer financing or payment plans that allow for monthly payments over an extended period of time.
Is body contouring surgery in New York worth the cost?
While the price tag on body contouring surgery may seem high, physicians and the patients that have had the procedure agree body contouring can be worth every penny. Excess skin after weight loss can be more than a cosmetic concern; it can impede a person's mobility, interfere with clothing and lead to skin irritation and even infection. Loose, baggy skin can also affect a person's self-esteem, even after they go through the process of losing a massive amount of weight.
On the other hand, a body lift procedure can raise a patient's self-confidence and satisfaction with the weight loss. In some cases, patients may also lose 10-15 additional pounds by simply removing the excess skin. The body will appear leaner and more sculpted and clothing will fit more comfortably. Studies have also shown that patients who undergo body contouring procedures after bariatric surgery are less likely to put weight back on after their procedures.
Body contouring does not always have to involve a full body lift. In some cases, patients may need one or two procedures, such as a tummy tuck and thigh lift, to see significant results.
NYC plastic surgeon
It is important to find a plastic surgeon you trust who can advise you on the best procedures to get the specific results you are looking for. Dr. Thomas Loeb is experienced in all types of body contouring and can help you choose the procedure that will offer the best possible results. To learn more about body contouring, contact Dr. Loeb's Fifth Avenue office at 212-327-3700.