Tips for Maintaining Liposuction Results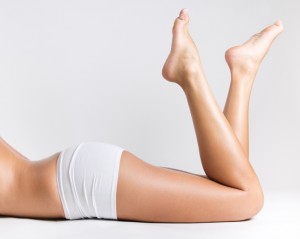 Liposuction is one of the world's most performed plastic surgery procedures for good reason. This body contouring treatment is minimally invasive, delivers outstanding results with little downtime, and can be performed on various body parts where stubborn pockets of fat have accumulated. When diet and exercise aren't enough to get rid of problem areas (love handles, "muffin tops," and back fat are common complaints among both sexes), liposuction reshapes, slims and sculpts, offering dramatic results that can last for years.
While liposuction can enhance your figure and confidence significantly, the procedure isn't a magical panacea. The fat cells are permanently removed during lipo, but this doesn't mean you can kick back and eat with abandon without experiencing negative consequences. It's important to remember that liposuction isn't a long-term weight loss solution.
Whether you've had SmartLipo or traditional tumescent liposuction, here are some tips to help maintain those amazing results.
Keep moving – exercise is key
Regular physical activity is key to maintaining liposuction results, reports a Brazilian study published in The Journal of Clinical Endocrinology and Metabolism. Researchers followed 36 healthy women post-lipo and found that those who exercised at least three times a week regained little fat, if any, after their procedure. The women walked or jogged for 40 minutes during supervised sessions thrice weekly, followed by light weight training. Those who did not work out after surgery tended to gain weight back and were more prone to gaining visceral fat as well. The results demonstrate the importance of good old-fashioned exercise, which burns fat as fuel, helps the body regulate blood sugar more efficiently, and staves off the risk of developing visceral fat.
The takeaway: a sedentary lifestyle will most likely lead to weight gain, and increase your odds of undermining your liposuction results.  A mixture of cardio and strength training several times a week can help recalibrate the body's metabolism, and preserve your new, slender contours.
Adopt a healthy diet
Good eating habits can go a long way toward keeping your new curves in check. This doesn't mean you can't have the occasional splurge, but it does require some self-control when it comes to sugar and carb cravings. By cutting back on starches and sugars, you make room for more nutrient-dense foods that stop insulin spikes and keep you feeling full much longer. Try loading up on low-carb veggies like broccoli, cauliflower, spinach, celery and kale and opting for more lean proteins, which can help rev up your metabolism and burn more calories. Incorporate more healthy fats into your diet with avocados, almonds, walnuts, sunflower seeds and olive oil. Try replacing simple carbs like white rice, pasta and bread with whole grain versions, or – even better – replace with protein-rich legumes like lentils.
Stay hydrated
Staying hydrated is equally important. Numerous studies have shown that people who drink at least eight 8 oz cups of water daily have a lower calorie intake. Staying hydrated helps increase the metabolism and promote weight loss. In fact, within 10 minutes of drinking water, you burn up to 30 percent more calories. Drinking a glass of cold water before meals helps to fill you up, decrease your appetite and ultimately lower your chances of gaining weight back after liposuction.
Liposuction in New York City
"The best candidates for liposuction are those who are already close to their ideal body weight and are committed to staying active throughout their lives," says Dr. Thomas Loeb. "Moderate exercise is one of the easiest ways to maintain results permanently."
To learn more about liposuction and body countouring with Dr. Loeb, we invite you to contact our Manhattan plastic surgery office for a private consultation.
Additional Resources for Maintaining Liposuction Results:
American Society of Plastic Surgeons, Maintaining Results After Liposuction https://www.plasticsurgery.org/news/blog/maintaining-results-after-liposuction
New York Times, After Liposuction, Exercise Keeps the Fat Off http://premingermd.com/liposuction-procedure/maintain-results-liposuction/
New Beauty, Does Liposuction Really Last Forever? https://www.newbeauty.com/does-liposuction-really-last-forever/