What Can I Expect at My Liposuction Consultation?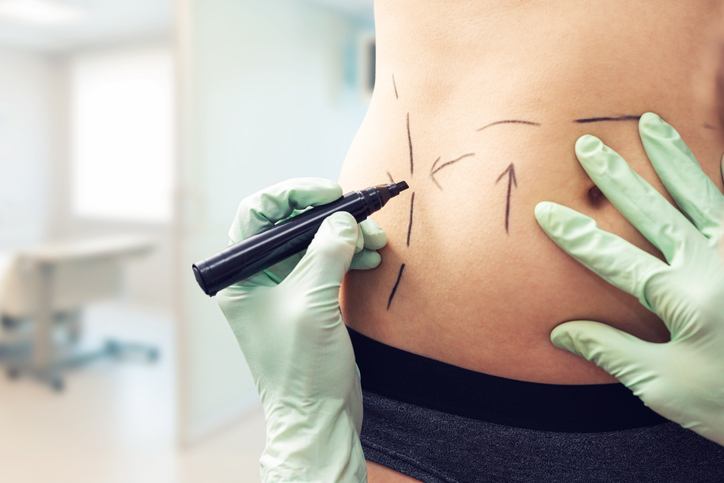 Liposuction is one of the most commonly requested types of plastic surgery. It involves gently suctioning out excess fat deposits. Some types of liposuction, such as laser lipo, can also help tighten the skin by stimulating the production of collagen and elastin. If you've been troubled by stubborn fat deposits, you might consider talking to a board-certified plastic surgeon about whether you're a good candidate for liposuction.
Discuss your expectations
It's important that prospective plastic surgery patients have a clear idea of what their aesthetic goals are. This allows the plastic surgeon to tailor the treatment to suit the patient's individual needs. You should know which specific areas you'd like to target, such as the love handles, under the chin, arms, thighs, or abdomen.
It's also important to have realistic expectations regarding the results. Note that liposuction is not a procedure that's intended primarily for weight loss, although it does result in some weight loss. Rather, it's intended to remove stubborn fat bulges that do not respond well to diet and exercise. Good candidates for the procedure are those who are already within a normal weight range for their height.
Perform a physical evaluation
The plastic surgeon will need to evaluate you prior to surgery. This enables the surgeon to ensure you're a good candidate for the procedure and that liposuction can help you reach your aesthetic goals. The physical evaluation also assists with the treatment planning process. One of the factors the surgeon will consider is your skin laxity. Traditional liposuction doesn't address cellulite and it doesn't make the skin firmer and smoother. If you have skin laxity issues, you may want to consider laser lipo instead of traditional lipo.
Review your medical history
Liposuction is often perceived as a "minor" procedure. However, every type of surgery is a major event. The surgeon's first priority will be making sure that it's safe for you to undergo the surgery. You'll have an evaluation of your overall health status, and you may be asked to visit your primary doctor for some medical tests to ensure your safety.
It's important to fully disclose your health history. The surgeon will need to know about any medical conditions you have, like diabetes, heart disease, asthma, and allergies. You should also disclose all medications you're taking, including prescription drugs, over-the-counter medicines, and supplements. You may be asked to discontinue certain drugs for a period of time prior to and after the surgery.
Review the procedure.
Before the end of the consult, the plastic surgeon will discuss the procedure itself. You'll review the steps involved, the potential risks, and the recovery process. You should feel free to ask any questions you may have or voice your concerns.
Schedule a liposuction consult in NYC
You can schedule a comprehensive, one-on-one consultation with Dr. Thomas Loeb, a board-certified plastic surgeon with more than three decades of experience. Dr. Loeb has achieved worldwide recognition for his technical skills, sense of artistry, and commitment to ensuring patient safety. Call today to request a consult for fat removal or liposuction in NYC. Remember to write down any questions or concerns you may have ahead of your consult. Dr. Loeb prides himself on thorough patient education.
Additional resources on liposuction
American Society of Plastic Surgeons, Liposuction, https://www.plasticsurgery.org/cosmetic-procedures/liposuction/consultation
American Board of Cosmetic Surgery, How to Prepare for Your Cosmetic Surgery Consult, https://www.americanboardcosmeticsurgery.org/patient-resources/prepare-cosmetic-surgery-consultation/