How Do You Prevent Rippling in Breast Implants?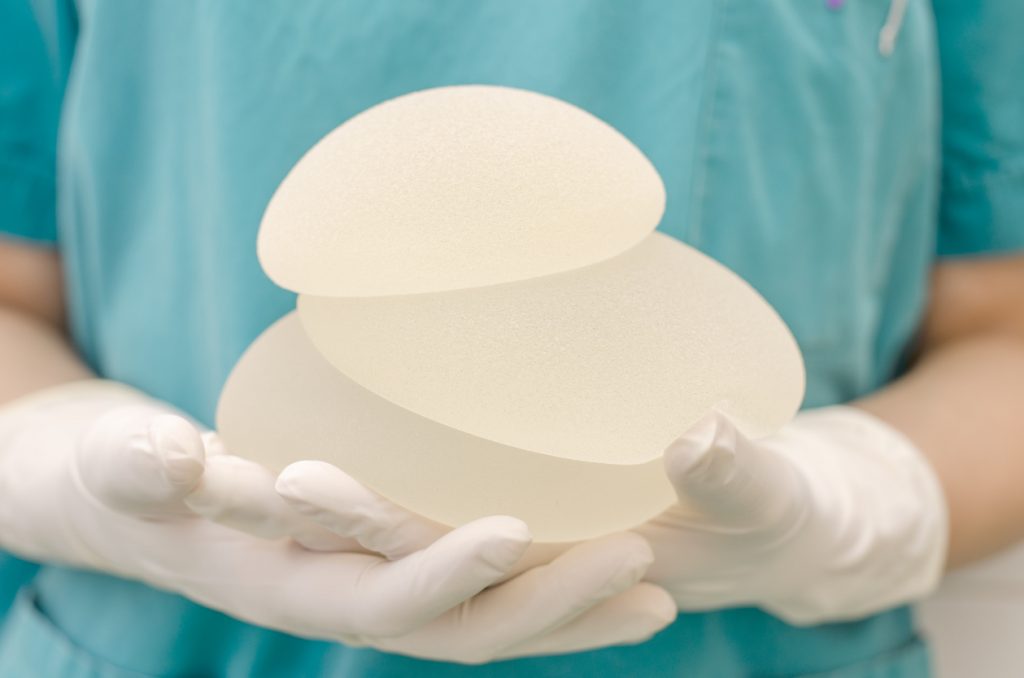 Breast implants can be an effective way to boost self-confidence in women who are dissatisfied with the appearance of their breasts. Implants can increase volume and correct asymmetries that may naturally occur. However, as with every cosmetic enhancement, there are certain drawbacks to consider. Talk to a board-certified plastic surgeon about possible side effects, such as the look of rippling in the implant. Breast implant rippling is often preventable, and a skilled surgeon can adjust the technique to reduce the risk of it happening. In order to understand how to prevent rippling in breast implants, it's helpful to have a basic understanding of how it happens.
Why rippling occurs in breast implants
There are a few different factors that can contribute to an increased risk of post-surgical rippling. The first is the type of implant chosen. Saline implants have a greater tendency to cause rippling because the saline itself is a liquid and can more easily move around than silicone. However, it's important to note that even silicone implants can sometimes ripple. This is more of a risk in textured implants, rather than smooth implants.
Rippling is also more likely to occur in women who are quite thin and have little breast tissue. This is because there is less natural tissue to "disguise" the implant.
Implant placement is another factor that can contribute to post-op rippling. Breast implants may be inserted either above or beneath the pectoral muscles during the breast augmentation procedure. When an implant is placed completely above the muscle, there is a greater chance of rippling because there isn't much of a barrier between the skin and the implant. This consequently allows the implant to be more visible.
Methods of preventing rippling in breast implants
Rippling can be a major concern for women who are thin, as well as those who place a high priority on natural-looking plastic surgery. Your plastic surgeon may recommend choosing smooth silicone implants as one method of reducing the risk of rippling. A high-profile silicone implant can be particularly advantageous for preventing rippling. If you do prefer saline implants, the surgeon may be able to slightly overfill them to reduce the visibility of the implant edge.
In addition, if you are on the thin side, you may also need a different implant placement technique. The surgeon can insert the implant so that two-thirds of it is concealed by the pectoral muscle.
Schedule your plastic surgery consult in Manhattan, NYC
When you first start thinking about having breast augmentation surgery
, one of the first decisions to be made is to choose a plastic surgeon. It's essential to select someone who is board certified and has years of experience performing that particular surgery. That's why women often turn to Dr. Thomas Loeb for breast implants in New York City.
As a board-certified plastic surgeon, Dr. Loeb has achieved world renown for his technical skills and surgical knowledge. Dr. Loeb will work with you to develop an appropriate surgical plan that will minimize undesirable effects, such as breast implant rippling and scars. You can schedule your confidential, one-on-one breast surgery consultation with Dr. Loeb by calling his Fifth Avenue office at 212.327.3700.
Additional resources on breast implants:
The American Society for Aesthetic Plastic Surgery, Why do I have Rippling after breast lift/breast augmentation? https://www.surgery.org/consumers/ask-a-surgeon/rippling-breast-lift-breast-augmentation
American Society of Plastic Surgeons, Breast Augmentation, https://www.plasticsurgery.org/cosmetic-procedures/breast-augmentation/implants