How Can Men Improve their Jawline with Plastic Surgery?
Ava Lawson | August 19, 2019 | Posted in
News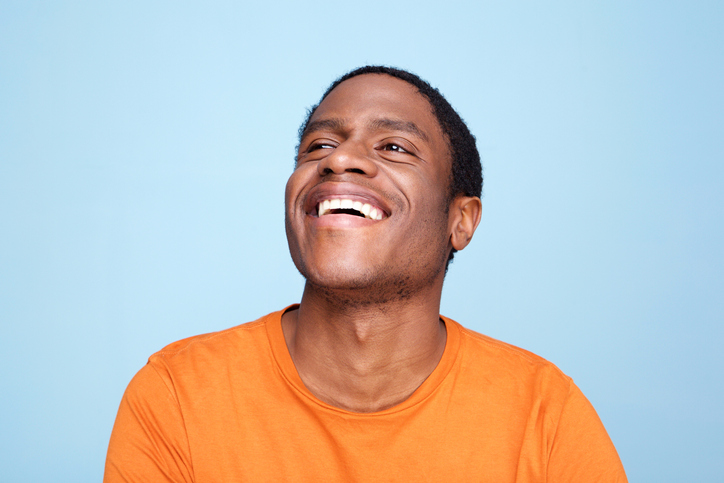 The aesthetic appeal of a strong jawline runs deep. Think of ancient Roman and Greek art, and you envision men with chiseled, defined features. Over the years, a strong and angular jawline has become associated with masculinity, authority, strength and health. In fact, researchers at Duke University discovered that CEOs with angular, defined facial features were somehow perceived as more competent. In comic books and movies, you never see a superhero with chipmunk cheeks or a soft chin. The square jaw has become the cosmetic standard for men everywhere, but not everyone is born with chiseled features.
Fortunately, there are plenty of options – both non-invasive and surgical – to enhance your jawline. These procedures can address a number of issues from loose skin and sagging jowls to fatty deposits under the chin, and a lack of supporting bone structure.
Non-surgical approaches for a stronger jawline
For men who have a fairly defined chin and moderate sagging around the jawline, there are minimally invasive procedures that can tighten up the jowls, and take years off your face. Dermal fillers, injected along the edge of the jaw, can add width and create the effect of a sharper, more angled face. Usually, heavier fillers Voluma or Radiesse are used, giving results that can last up to 18 months.
Submental fat that gives the appearance of a soft jawline can be fixed with Kybella injections that essentially melt the under-chin fat away over a series of weeks. Most men will need five or six treatments, spaced 4 weeks apart, to see optimal results.
Men who have significant, localized pockets of fat under the jawline may benefit from CoolSculpting, which uses cryotherapy to freeze and destroy fat cells.
Lastly, some men may be candidates for Ultherapy, which uses targeted radiofrequency energy to tighten up lax skin just beneath the jawline. Ultherapy may be used in conjunction with dermal fillers, and/or liposuction to achieve the best results.
Plastic surgery for a sharper, more angular male jaw
When non-surgical procedures are not an option or don't deliver the results desired, surgical implants may be the next step. Depending on your anatomy and aesthetic ideals, your plastic surgeon may recommend a chin and/or jaw implant. Jaw implants are placed just under the masseter muscle, providing a wider, more defined jawline. There is no visible scarring since incisions are made inside of the mouth.
When combined with chin augmentation, this serves to balance out the proportions of your jawline, for a more structured look. According to the American Society of Plastic Surgeons, nearly 60 percent of all chin implant surgeries in 2017 were performed on men – a sharp increase over the previous years.
A neck lift is another approach to getting a more contoured jawline. In this surgery, excess fat and skin are removed and loose muscles are tightened up. The end result is a stronger-looking jawline and an improved profile.
Schedule your consultation in NYC
Whether the result of age or genetics, a sagging jawline is no longer something men have to live with. An in-person consultation with a board-certified plastic surgeon will shed light on your best options moving forward.
Dr. Thomas Loeb specializes in male plastic surgery NYC, including procedures to improve the jawline. Call 212-327-3700 to schedule a private consultation today.
Additional Resources:
Men's Health, Inside One Man's Quest to Achieve a Sharp, Chiseled Jawline https://www.menshealth.com/grooming/a25843484/jawline-cosmetic-procedures-men/
American Society of Plastic Surgeons, How to achieve the ultimate jawline https://www.plasticsurgery.org/news/blog/how-to-achieve-the-ultimate-jawline