What's Behind the Post-Pandemic Plastic Surgery Boom?
Loeb Staff | November 21, 2022 | Posted in
News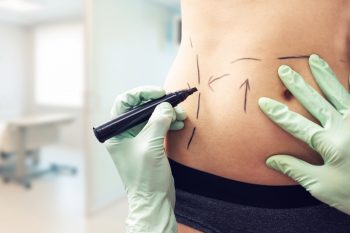 The pandemic threw much of daily life off track, with business closures, quarantines, and empty store shelves. When businesses began opening back up again, some of them, including post-pandemic plastic surgery clinics, expected that their customers might be slow to come back. Yet, plastic surgeons in NYC and across the country have been pleasantly surprised to see a drastic uptick in traffic.
What's behind the surge in demand for plastic surgery?
A look at the post-pandemic plastic surgery boom
The American Society of Plastic Surgeons (ASPS) recently released an insights and trends report on the post-pandemic state of plastic surgery. Specifically, it explores an 18-month period following the pandemic, and the results were unexpected. About 76% of plastic surgeons who responded to the survey stated that they were seeing a demand for plastic surgery that was greater than pre-pandemic levels.
47% of respondents were seeing slightly more demand
23% of respondents were seeing double the demand
6% of respondents were seeing more than double the demand
2% of respondents were seeing half of the demand compared to pre-pandemic levels
So, what's behind this encouraging trend?
Computer screens = self-reflection
Even after many companies imposed return-to-office policies, plenty of workers are still working from home, and many in the office still find themselves using videoconferencing platforms frequently. This means people are looking at themselves often on the screen, and perhaps finding themselves dissatisfied with what they see. Older workers in particular may want to make themselves look younger to stay competitive in the workforce, while younger workers recognize that it's culturally acceptable to want to improve one's appearance.
A renewed focus on health and wellness
The pandemic forced all of us to think carefully about health and wellness. For many people, a stronger focus on health went beyond germ avoidance to encompass mental and emotional health, as well. With the pandemic causing social isolation, significant stress, and other ill effects, people increasingly realized just how important emotional wellness is. Part of emotional wellness is self-confidence and feeling secure in your own skin. If you're thinking about getting plastic surgery to bolster your self-confidence, you're certainly not alone.
Financial savings
Another reason for the post-pandemic surge in plastic surgery requests is that the pandemic didn't hit everyone in the wallet equally. While some people faced unpleasant repercussions like furloughs and job loss, others worked from home and found that they actually saved money during the shut-down because they no longer went out to restaurants or took their planned vacations. Some of these individuals decided to funnel their savings into renewing their self-confidence.
Feel and look your best with post-pandemic plastic surgery from a renowned surgeon
When you've made the decision to undergo plastic surgery, the next most important decision is which surgeon you'll choose. Your health and safety is in your surgeon's hands, so it's important to select a board-certified expert with years of experience and a successful track record. That's why so many patients come to New York City from all over the world to be treated by Dr. Thomas Loeb—a board-certified plastic surgeon known for his clinical skills and exquisite artistry. Schedule a consultation with Dr. Loeb at our Manhattan plastic surgery office today or, if you're out of town, you can request a virtual meeting.