Is Revision Rhinoplasty More Expensive?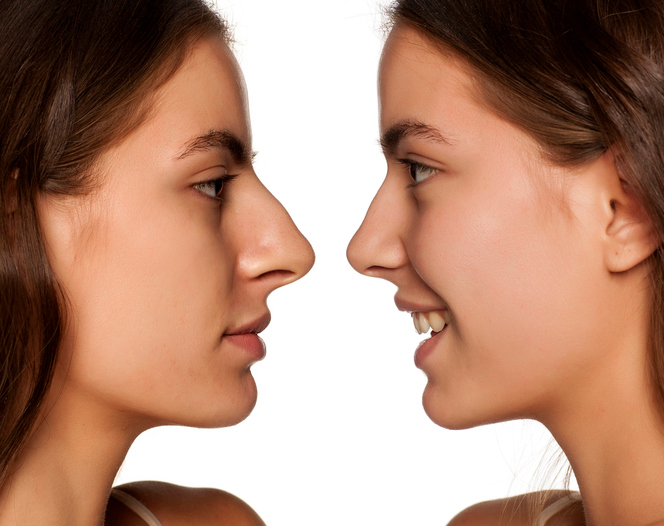 A rhinoplasty, or nose job, is a highly complex type of plastic surgery. A revision rhinoplasty is even more complicated. In fact, it's widely regarded as the most difficult type of plastic surgery to perform.
Because of the complex nature of revision rhinoplasties, it's typical for these surgeries to cost more than the original rhinoplasty. However, if your original rhinoplasty failed to correct an underlying structural defect, created other anatomical problems, or looks aesthetically undesirable, then a revision rhinoplasty can be well worth the cost. Consider it an investment in your self-confidence and your well-being.
Here's why a revision rhinoplasty may cost more
Compared to a primary, or initial rhinoplasty, a revision rhinoplasty tends to cost more because it's far more complex. Any surgery can result in the development of scar tissue, including rhinoplasty. That means that the surgeon performing the revision must deal with the scar tissue build-up. In addition, there will be less of the original structure remaining of the nose, since it has already been worked upon. The revision surgeon may need to take cartilage grafts in order to properly reshape and sculpt the nose.
In general, a revision rhinoplasty will take longer to perform than the original surgery because there are complicating factors at play. The longer a surgery is, the higher the surgeon's fee typically is. In addition, because the patient is on the operating table longer, more anesthesia drugs are required. The anesthesiologist's fee will also be higher.
Why you should always choose a board-certified surgeon
When trying to reduce the cost of plastic surgery, many people opt for the surgeon who charges the least. Unfortunately, this can lead to disastrous results, especially when the surgery in question is a nose job. In fact, initially going to a surgeon without considerable expertise is likely the reason why you now require a revision rhinoplasty.
It's strongly recommended that revision rhinoplasty patients seek out a board-certified plastic surgeon who has a long track record of success performing this complicated surgery. Surgeons with superior technical skills will understandably charge more than surgeons who do not possess their advanced expertise. Remember that when you pay for plastic surgery, you are receiving the benefit of that surgeon's many years of experience and advanced training.
Although patients can expect to pay more for a revision surgery than for the primary operation, the investment is well worth it. Consider this: The price of disappointment and dissatisfaction is far greater than the cost of hiring a skillful surgeon who understands the nuances of revision rhinoplasties.
Visit a board-certified NYC surgeon for a revision rhinoplasty
Dr. Thomas Loeb is a board-certified plastic surgeon with extensive experience in rhinoplasties and revision rhinoplasties. In fact, about 30% of Dr. Loeb's rhinoplasty patients came to him after being dissatisfied with results achieved from initial rhinoplasties performed by other surgeons. Today, rhinoplasty patients from around the world fly into Manhattan to be treated by Dr. Loeb. Contact us to request a consultation for a revision rhinoplasty in NYC. To increase the accessibility of high-quality medical care, our office is pleased to accept CareCredit.