Beautiful Lip Augmentation with PermaLip
Ava Lawson | December 18, 2015 | Posted in
Skin Care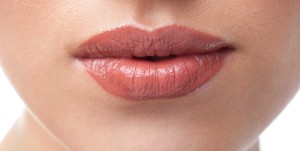 Lip augmentation has been a top request of plastic surgeons everywhere, as women of all ages want a bee-stung look that is both sultry and seductive. Up until recently, the most popular methods for enhancing one's pout were through dermal fillers, collagen or fat injections. The only problem with this technique is its temporary nature – requiring repeat injections every 4 to 6 months.
Newer to the U.S. market is PermaLip, a pliable silicone implant that has been successfully used in Europe for years and was recently FDA approved for permanent lip augmentation.
PermaLip may be a great alternative for women who want long lasting results and have already tried (and loved the look of) fillers or collagen injections.
Permanent lip augmentation with PermaLip
The thought of a permanent implant may seem daunting to some patients, but keep in mind that PermaLip can be removed if you're not satisfied with the size or results, or decide to go au natural.
One of the main advantages of PermaLip to fillers like Restylane or Juvederm is its uniform result, which gives even the thinnest of lips a more billowy look. PermaLip comes in nine different sizes, enabling a semi-customized fit that balances out the facial features and adds the right amount of desired volume.
Due to its inert material, PermaLip implants pose a low risk of infection or post-placement complications such as lumps or hardening. Because the silicone is solid, it will never rupture or leak. And just like lip fillers, PermaLip is another "lunch-hour" plastic surgery procedure that can be performed in less than 20 minutes. Under local anesthetic – usually one or two shots – the surgeon makes two tiny incisions at the corners of the lips to insert the implants.
Swelling is the most common side effect and may last a few days, but once this subsides, the results are positively beautiful.
Pros and cons of fillers vs. PermaLip
Both hyaluronic acid fillers and PermaLip offer instant results. But the 4-6 month longevity of fillers can make them a much more costly endeavor over the years, considering the average cost per session is $800-900. By contrast, PermaLip is a one-time investment of around $4,000.
However, the silicon implant does have some cosmetic limitations compared to dermal fillers. If you only want a select amount of fullness in one area of the lip, injections with Restylane, Juvederm or collagen may be the better option. Also, HA acid based fillers actually have an enzyme antidote called hyaluronidase that can be injected if you're dissatisfied with initial results.
PermaLip implants can be easily removed, but there is a slight chance of scarring.
As with any type of medical procedure, it's always best to consult with a board-certified plastic surgeon to discuss candidacy first. 
If you're tired of repeat injections and would like to discuss a more permanent alternative for lip enhancement, Dr. Thomas W. Loeb offers a full complement of lip augmentation options including PermaLip in his Manhattan plastic surgery office.
To arrange a one-on-one consultation with Dr. Loeb, invite you to call 212-327-3700.