Inspiration for Your Back to School Makeover
Jacky Gale | August 27, 2018 | Posted in
Skin Care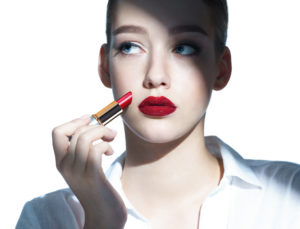 What girl doesn't dream of taking the school by storm? A makeover is one effective way to boost your self-confidence and make heads turn for all the right reasons. But time is running out, so book an appointment today if you're thinking of having a back to school makeover. There are a few noninvasive and minimally invasive cosmetic enhancements you can have in time for the new school year, but there's no time to waste!
Laser skin resurfacing
Laser skin resurfacing is famous for its anti-aging effects. It can minimize the look of fine lines and wrinkles, and restore a youthful glow, for example. But laser skin resurfacing is also a great choice for younger individuals. If you've struggled with acne breakouts, acne scars, uneven skin tone, or undesirable skin texture, then you may be a good candidate for this cosmetic treatment. Laser skin resurfacing can also effectively minimize birthmarks and enlarged oil glands on the nose.
It works by sending short bursts of concentrated light beams at damaged areas of skin. Much like dermabrasion, the laser beams remove the damaged skin in a precise, controlled way. It also stimulates the production of collagen fibers to produce smooth, tight regenerated skin.
Lip injections
Lip injections are very popular these days, thanks in no small part to Kylie Jenner's famous lip fillers. If you want plump, pouty lips, you won't need surgery to get them. Lip injections offer great results, although you'll need to periodically repeat the treatment to maintain the effect.
After determining that you're a good candidate for lip augmentation, the plastic surgeon can inject a dermal filler comprised of hyaluronic acid into your lips. This will improve the shape, volume, and structure of your lips. Avoid using lipstick or lip gloss until your doctor says you can. You can expect the results to last about six months.
Cryolipolysis
Cryolipolysis is a revolutionary fat-burning technique that doesn't require any surgery or injections. There is little to no downtime required, so you could have it done shortly before classes resume. However, the full results won't become apparent for a while.
Cryolipolysis, commonly referred to by its brand name, CoolSculpting, works by freezing fat cells to kill them. The frozen fat cells are gradually eliminated from the body naturally, resulting in the loss of inches around your hips, thighs, stomach, or wherever else you choose to get the treatment. CoolSculpting also works on double chins, bra fat, back fat, and upper arms.
Start planning your back to school makeover in Manhattan, NYC
These are just a few ideas for changing up your look before you head back to campus. To get a personally tailored cosmetic enhancement plan developed just for you, you'll need to visit a cosmetic surgeon in Manhattan, NYC. Dr. Thomas Loeb is a world-renowned surgeon who specializes in minimally invasive, noninvasive, and surgical cosmetic enhancements. Laser skin resurfacing, lip augmentation, and cryolipolysis are just a few of the facial surgery treatments he routinely performs. Call Dr. Loeb's Fifth Avenue suite at 212-327-3700.
Additional resources on cosmetic enhancements for teens:
InStyle, Latest Back to School Trends, https://www.instyle.com/holidays-occasions/back-to-school
StyleCaster, 101 Hair Ideas To Try When You're Bored With Your Look, http://stylecaster.com/beauty/101-hair-ideas/