BodyTite: The Benefits of RFAL Body Contouring
Ava Lawson | May 9, 2017 | Posted in
Body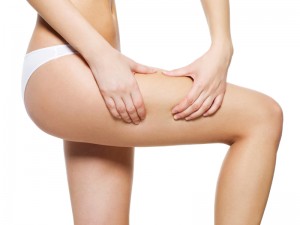 BodyTite is a cutting-edge fat removal and skin tightening treatment that targets stubborn pockets of fat that are resistant to diet and exercise. For patients who want to get rid of unsightly bulges and sagging skin, but do not want to undergo invasive plastic surgery, this revolutionary procedure offers safe, targeted results with virtually zero downtime and fewer risks.
Powered by Radio-Frequency Assisted Lipolysis (RFAL), BodyTite offers exceptional body contouring results on par with traditional surgery, but without a scalpel, scars or recovery. This revolutionary lipolysis treatment works in three important ways: by contracting the dermis, along with the subdermal tissue and deep fat. When compared to traditional liposuction which does not address lax skin that has been stretched over the years, BodyTite offers numerous benefits and a safer means of achieving excellent results.
About BodyTite
Radio-Frequency Assisted Lipolysis with BodyTite and FaceTite are effective skin tightening and body sculpting procedures that may be used on persistent trouble spots, including:
Sagging jowls
Chin
Lower back and flanks
Underarms
Buttocks
Inner and outer thighs
Love handles
Hips
Abdomen
Knees
The BodyTite device uses a specialized instrument that delivers radiofrequency energy at the skin's surface to liquefy the fat and gently heat up the soft tissues, stimulating collagen production. At the same time, the cannula aspirates or suctions out the fat, providing more aesthetically pleasing contours.
The radiofrequency energy delivers rapid and uniform heating of the entire soft tissue matrix, which aids in skin contraction and tightening.  To ensure precise results and patient safety, the surgeon has total control over the amount of RFAL energy being delivered throughout the procedure.
BodyTite benefits
BodyTite offers patients — especially those who are not good candidates for laser liposcultpure — more precise body contouring with the added benefit of tightening loose or sagging skin.
Other notable advantages of BodyTite include:
More comfortable compared to traditional liposuction techniques
Non-surgical and minimally invasive
Visible skin tightening through renewed collagen production
No general anesthesia, only a local anesthetic is used
More control over dermal heating, offering superior, more uniform results with less risk of bumps and bulges
May be used in multiple areas of the body
Significantly less downtime, bruising and localized trauma
Dramatic improvements seen 2-6 weeks post treatment
Most patients only need one BodyTite treatment
The most commonly reported side effects of BodyTite include mild bruising and swelling, which typically dissipate within the first week. Any discomfort can be managed with over-the-counter pain killers and patients can usually return to work the next day.
BodyTite in Manhattan
At the NYC plastic surgery practice of Dr. Thomas Loeb, we are excited to offer BodyTite to patients who want a more satisfying body contouring result. Significant weight fluctuations, multiple pregnancies and genetics can cause loose, sagging skin, which remains a top concern for many of our patients.
Radiofrequency body contouring is an effective way to address skin laxity and unwanted fat without invasive, excisional surgery. Good candidates for BodyTite have realistic expectations, are in good overall health and do not need to shed large amounts of weight.
To learn more about minimally invasive body contouring in NYC with Dr. Loeb, you are welcome to schedule a one-on-one consultation by calling our office today.
Additional "BodyTite RFAL Body Contouring" Resources:
Bodytite, BodyTite http://www.bodytite.ca/
WishTV, Improve the look of your neck and face without surgery http://wishtv.com/2017/03/22/improve-the-look-of-your-neck-and-face-without-surgery/
Invasix, BodyTite http://www.invasix.com/BodyTite_7/