New Plastic Surgery Trends: From Vacation Breasts to Thigh Gap Therapy
Andrew | December 2, 2014 | Posted in
Body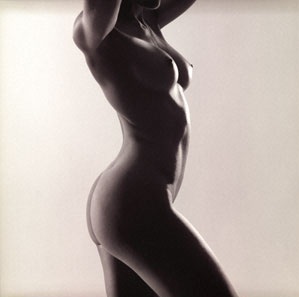 As plastic surgery in New York City and throughout the country continues to grow in popularity, some residents of the Big Apple have started focusing on new areas of the body for cosmetic enhancement. While the procedures may seem strange on the surface, patients are achieving satisfying results in these areas and are prompting others to seek similar treatments. Check out this list of the latest plastic surgery crazes.
Thigh gap treatment
Women craving the "thigh gaps" seen in ultra-thin models are now heading to the plastic surgeon for what has become known as "thigh gap therapy." The procedure involves a laser device known as Zerona Cool Laser, which effectively eliminates isolated pockets of fat on the inner thigh without discomfort or downtime. The device collapses fat cells so they can be eliminated by the body's natural processes. Patients typically require a series of treatment sessions to achieve desired results.
Vacation breasts
Temporary breast enlargement is currently under development by one cosmetic surgeon, who estimates the procedure will be widely available by 2016. Injections of a volumizing solution are placed strategically into the breast to create size and fullness. The results are expected to last around 2-3 weeks. This procedure may become an option for women considering breast augmentation in NYC, allowing them to try out larger, heavier breasts over a short period of time to determine if they will be happy with more permanent results.
Eyelash transplants
Hair transplants have proven safe and effective for those dealing with thinning hair as part of the aging process. Now, the same technique can be used on eyelids to create a lush lash line. Eyelash transplants have been used for some time for patients who have lost their eyelashes through injury or illness. Now, the procedure is becoming more popular for purely cosmetic reasons as well.
Bunionplasty
Stylish stilettos become a bane to women over the years, as the development of bunions can keep them from flaunting their favorite heels. Bunion surgery has now reached the cosmetic industry, enhancing the overall look of the foot, while easing painful symptoms of bunions. Women are able to don the high heels once again without worry over the appearance of the foot or the pain that often accompanied the wearing of their favorite fashions.
Earlobe reconstruction
Men and women that have jumped on the ear gauge craze are now learning that those extended lobes do not bode well for many professional jobs and other adult activities. This has brought earlobe reconstruction procedures into focus as surgeons carefully reconstruct the earlobe to reverse the damage caused by gauges.
Scrotum enhancement
As women are discovering the advantages of vaginal rejuvenation, men are also turning to plastic surgeons to turn back the clock on their genitals. Laser procedures effectively smooth away wrinkles from the testicles, correct skin irregularities and remove skin tags that are a common sign of aging. The result is a more youthful appearance that gives some men extra confidence in the bedroom.
Considering New York City plastic surgery?
Like the latest fashions, some cosmetic surgery trends seem to come and go, while others only seem to get more popular over time. While some of these new procedures may appear appealing, it is important to work with an experienced plastic surgeon that fully understands your aesthetic desires and will work with you to meet realistic cosmetic goals.
Dr. Thomas Loeb is considered one of the best cosmetic surgeons in NYC, offering patients a variety of plastic surgery options to help them enhance their appearance with natural results. To learn more about the procedures Dr. Loeb offers, contact his Manhattan office at 212-327-3700.