Five Reasons Why Winter is the Ideal Time for Plastic Surgery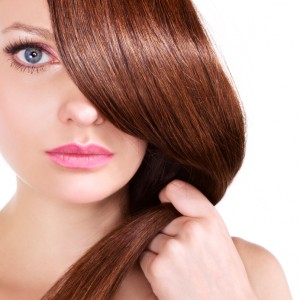 Have you ever thought about planning cosmetic procedures according to the season? It's actually pretty common, according to the American Society of Aesthetic Plastic Surgery. December to January is a very popular time for a little nip and tuck, due to holiday vacation time and the added benefit of winter clothing that can help conceal swelling, sutures and bruises.
If considering cosmetic surgery in Manhattan, you may be wondering if anti-aging skin treatments or facelifts are smarter during the winter compared to June or July, when the sun's rays are scorching. What about body contouring operations, such as liposuction or a tummy tuck? Generally speaking, the cooler months of December through March are an ideal time for just about any type of plastic surgery procedure – be it minimally invasive or major surgery – and here's why.
Why winter is the ideal time for plastic surgery
If your New Year's resolution is a complete body makeover or just a subtle change to your appearance, there are numerous advantages to getting cosmetic surgery this month. Colorful scarves and hats can conceal the effects of a face or neck lift, while bulky garments can hide the fact that you've just had abdominoplasty or liposuction on those pesky love handles.
Here are five advantages to having plastic surgery in the winter:
More time for recovery: Plan your breast augmentation, laser skin resurfacing or tummy tuck so it coincides with your holiday vacation from work.
Cold months make it easier to stay indoors: If you need a solid week or even month to heal from your rhinoplasty or breast reduction, it's easier to do so when the outdoors isn't beckoning with glorious sunshine. Curl up with a good book or movie and savor the laziness that accompanies the recovery process.
Winter clothing is the perfect camouflage: Bundle up before heading out to see friends or family and they'll never know you went under the knife.
You'll avoid intense sun exposure: Your delicate facial skin is more sensitive to the sun's effects and must stay protected after any type of facial rejuvenating treatment.
Enjoy the gift of plastic surgery: More and more couples are giving the gift of beauty to their significant others, from Botox injections and facial fillers to liposuction. (Remember, if you're planning on gifting someone you love – stick with board certified plastic surgeons!)
If you want a distraction that will detract attention from a recent nose job or facelift, you may also consider getting a new haircut or dying your hair a bold new color.
Remember that surgery during the summer time is possible, but not a great idea unless you can train yourself to stay indoors while healing. The sun's heat can really exacerbate inflammation and post-op bleeding, making June-August more suited for minor, "lunchtime" procedures like Botox or facial fillers.
Best NYC plastic surgeon
Offering beauty, balance, grace and symmetry to all of his patients, Dr. Thomas Loeb is regularly considered among NYC's best plastic surgeons. Take advantage of his expertise by booking a private consultation in his Manhattan surgical suite. 2015 can be your year to shine – call our offices at 212-327-3700 to arrange your one-on-one meeting.