Selfies Fueling Demand for Plastic Surgery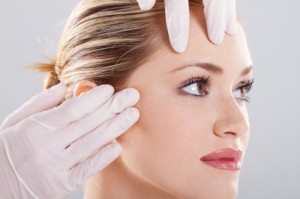 Selfies are making a major impact on the cosmetic surgery industry, according to recent research conducted by The American Academy of Facial Plastic and Reconstructive Surgery (AAFPRS). Selfies, or instant self-portraits, have become ubiquitous in the era of Facebook, Twitter and Instagram. These days, everyone posts selfies on their smart phones – from A-list Oscar winners to school teachers and even prime ministers.
Dr. Edward Farrior, the president of AAFPRS, notes that Snapchat and Instagram are largely responsible for this rising demand for plastic surgery – especially facial procedures. Selfies "force patients to hold a microscope up to their own image and often look at it with a more self-critical eye than ever before," said Farrior.
It seems that selfies are instigating a plastic surgery boom across the nation.
"There has been a 25 percent increase over the past year and a half to two years. That is very significant," one Manhattan plastic surgeon told the Daily News about his increase in clients.
But is this motivation a healthy one? Many reputable cosmetic surgeons would argue that an excess of selfies suggests a certain degree of insecurity and self-obsession, on par with teenager behavior.
Plastic surgery and selfies – a national obsession
According to the AAFPRS's annual survey, thirteen percent of members polled said increased selfies and patients' unhappiness with their images on social media has triggered a rising trend in facial plastic surgery procedures.
New Yorker and former Costa Rica native Jennifer Reynolds is just one of thousands of Americans affected by the pressure to look perfect in selfies. Reynolds was never satisfied with her appearance on social media. The 34-year-old dental hygienist used to hate being tagged in Facebook photos, but a rhinoplasty has solved that problem.
"I definitely feel more comfortable right now with my looks," Reynolds told the Daily News. "If I need to take a selfie, without a doubt, I would have no problem."
Plastic surgeons have reported a larger demand for facial procedures such as nose tip surgery and eye lifts from patients who want to look their best in selfies. The request for rhinoplasty has jumped 10 percent in 2013 compared to 2012 according to the AAFPRS poll, while the demand for eyelid surgery has risen six percent. 
But must everyone resort to plastic surgery to enhance their appearance in selfies? Ramy Gafni, a respected makeup artist in NYC, recommends well-defined eyebrows, clean makeup and some tint on the lips to produce the best selfies. "You want to enhance your features, perfect your features but not necessarily change your features into something they are not," Gafni said.
Selfies may produce distorted image
New York plastic surgeon Dr. Thomas Loeb is frequently shown Instagram selfies and Facebook images when approached by prospective patients. In some instances, these self-portraits are distorted and not a realistic example of what plastic surgery can achieve, whether through rhinoplasty, a chin augmentation or an eyelid lift. As with any new client, Dr. Loeb is careful to discuss his patients' motivations and expectations in depth to determine candidacy for any kind of procedure.
There's no doubt that plastic surgery and minimally-invasive facial treatments can help people feel more confident about their appearance, but such measures are not without risk. For this reason, it's imperative to have a thorough consultation before embarking on a "new you."
To book a private appointment with Dr. Loeb,  please call his office at 212-327-3700 or complete the online form.