Plastic Surgery for Men in Manhattan a Growing Trend
Andrew | January 19, 2015 | Posted in
Body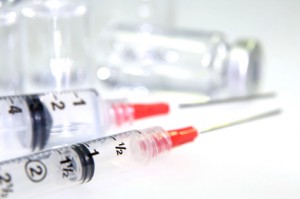 More men are seeking plastic surgery in Manhattan and across the country, statistics show. The trend may be attributed to numerous factors, including the fact that men are realizing the benefits of plastic surgery that were previously reserved for the female crowd. The wide variety of surgical procedures also attracts men looking to both turn back the clock and simply enhance their appearance.
Male plastic surgery on the rise
According to a recent report in the Providence Journal, plastic surgeons are seeing more male patients in their practices. Although women still make up around 90 percent of the patients seeking surgical procedures, men are becoming a growing demographic for cosmetic surgeons in many areas of the country. A spokesperson for the American Society for Aesthetic Plastic Surgery, later retirement ages may be a significant driver of the trend.
"Today, there's a need to work longer. It's not as though people can retire at 55 and fish and travel the world. They need to watch their pennies and they need to stay competitive in the workforce," the spokesperson told Providence Journal.
One male patient told the publication he chose plastic surgery to match his face to his body. While regular workouts could make him look younger from the neck down, it took plastic surgery to bring his facial appearance in line with the fit body he had achieved. This patient opted for a facelift procedure to smooth away facial wrinkles and firm up loose, sagging skin around the jawline.
Number of procedures
A 2013 study by the American Academy of Facial and Plastic and Reconstructive Surgery (AAFPRS) found that the increase in "selfies" is also driving the plastic surgery trend for both men and women.  The organization surveyed plastic surgeons that have seen a rise in surgery requests due to increased self-awareness of one's appearance through social media. One plastic surgeon agreed with these findings, telling the Providence Journal, "There are all of these pictures and you say to yourself, 'I look older than I feel.'"
According to the American Society of Plastic Surgeons, more than 200,000 men sought cosmetic surgical procedures in 2013, making up 13 percent of the total number of plastic surgery patients that year. Rhinoplasty (nose reshaping) was the most popular surgery among men, followed by eyelid surgery, liposuction, breast reduction and facelifts. Non-surgical procedures, like Botox and skin resurfacing have also become popular among men, with more than one million seeking these treatments in 2013.
Finding a New York plastic surgeon
When a man makes the decision to have plastic surgery, choosing a surgeon experienced in working with male patients is paramount to a successful procedure. Men also prefer a surgeon that strives to make them feel comfortable and well-cared for, in offices that are not predominately feminine. A professional staff that is adept at putting both male and female patients at ease is also important to ensure your comfort throughout the surgery process.
Dr. Thomas Loeb brings years of experience to his male and female patients. As a top-rated surgeon offering plastic surgery for men in Manhattan, Dr. Loeb addresses the specific concerns of each patient while ensuring the most natural results possible. From rhinoplasty to body contouring, Dr. Loeb is well-versed in the plastic surgery procedures patients are looking for.
To set up a private consultation with Dr. Loeb at his Manhattan office, please call 212-327-3700.