Botched NYC Breast Enhancement Shows Dangers of Unqualified Plastic Surgeons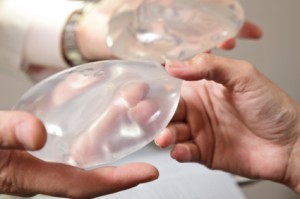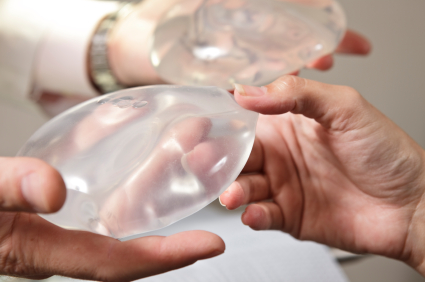 New York City resident Nafsika Lourentzatos learned the hard way the importance of seeking a board certified plastic surgeon for any type of cosmetic procedure. The former Manhattan-based event planner had been dreaming of a larger bust line since her teenage years, and says she researched NYC breast enhancement options but had never really heard about silicone injections. Swayed by the bargain price of just $1,500 (versus the average $5,000 for regular breast augmentation), the then 21-year-old Lourentzatos had silicone injected in both breasts by surgeons in a local hotel.
Not only did the silicone fail to enlarge her breasts, the material began to form massive lumps inside her body, which became disturbingly noticeable as they moved into her chest plate. Terrified, the young woman visited more than five plastic surgeons who all agreed she needed to have breast removal surgery immediately, lest the silicone travel to other body parts, causing serious illness and even death.
Botched breast enhancement with silicone injections
According to Fox News, Lourentzatos ultimately underwent reconstructive breast augmentation surgeries in January of 2013, followed by another one in December of the same year. Due to the widespread damage from the silicone, Lourentzatos will likely need at least one more operation to address the obvious dents in her chest, which were left after the silicone pellets were removed along with, unfortunately, some of Lourentzatos' skin tissue.
"Your body is the most important thing that you have, doing research and finding out as much info as you can… is extremely important," Lourentzatos lamented. "The trauma, depression and sadness going through with this whole experience, I wouldn't even want my own worst enemy to go through it."
It comes as no surprise that the so-called plastic surgeons who injected Lourentzatos with silicone were arrested in Colombia some years later. They were not board certified cosmetic surgeons, and they weren't legally licensed to practice medicine in United States.
The American Society of Plastic Surgeons cautions that botched surgeries with unqualified doctors are becoming increasingly commonplace here in the U.S.– leaving patients like Lourentzatos with catastrophic physical and emotional damage. The ASPS has even started a safety campaign to alert men and women about the dangers of "cheap plastic surgery" with unlicensed doctors, as many aren't qualified to perform cosmetic surgery in New York.
ASPS President Dr. Scot Glasberg explains that many unqualified doctors are now offering plastic surgery due to economic pressures from their insurance company and low reimbursements. The ASPS suggests that any person considering cosmetic procedures ensure that their prospective surgeon is certified by the American Board of Plastic Surgery and works in accredited facilities.
Breast augmentation Manhattan
If you have suffered the effects of a botched surgery or are simply seeking an exceptional, board certified NY plastic surgeon whose surgical suite is fully accredited, we invite you to call the offices of Dr. Thomas W. Loeb.
Known for his technical skill, compassion and advanced breast augmentation techniques, Dr. Thomas Loeb specializes in breast implants, breast reduction and revision surgeries. Call 212-327-3700 to set up your private consultation in his Fifth Avenue office today.