Chinese Drawn To Plastic Surgery Tourism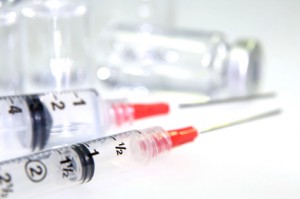 South Korea has an international reputation as a plastic surgery hot spot, particularly in the Gangnam district, where plastic surgery clinics line the streets. Now these establishments are catering to Chinese clientele, featuring signs in Chinese and Chinese translators inside the clinics.
The South Korean government is spending $4 million a year to promote plastic surgery tourism, according to the NY Times.
Plastic surgery tourism explodes in South Korea
Last year, 211,218 medical tourists came to the country – about 60 percent flooding in from China. Thanks to their aggressive promotion efforts, they anticipate one million people flooding into their country for plastic surgery each year by 2020.
Tour operators lure medical tourists with packages including limo service, shopping, sightseeing, dining, and hotel accommodations. Licensed brokers that include plastic surgery in their packages receive up to a 35 percent cut of the total plastic surgery costs. A plastic surgery trip booked through an agency can total $15,000.
According to the newspaper, rich Chinese women are traveling to South Korea for double eyelid surgery and facial restructuring based on the perception that South Korean medical facilities are cleaner and safer, although also more expensive. Many of the trends are fueled by Korean TV and music's growth in popularity worldwide.
Plastic surgeon Dr. Kim Eung-sam says that Chinese patients are very assertive about their wishes. "They want to look like certain Korean celebrities," he says. They want the nose of Han Ga-in, the body of Kim Sa-rang, the eyes of Park Min-young, or the face of Song Hye-kyo.
Medical tourism dangers and safety issues
The NY Times cites Dr. Cha Sang-myun, the chairman of the Korean Association of Plastic Surgeons, who warns that the burgeoning plastic surgery tourism industry has "spawned a cluster of unlicensed hospitals, brokers and unqualified doctors." He clarifies, "If there are 10 plastic surgeons out there, there are another 100 who are not qualified."
Furthermore, many of the procedures sought by medical tourists have the highest rate of complications – double jaw surgery, facial contouring, and double eyelid surgery, for instance. These procedures can be done safely when the fit for a particular patient is good, but many surgeons perform dramatic procedures on patients who want to look like a completely different person without discernment, which is where complications or poor results come into play.
The United States still performs the most surgical and non-surgical cosmetic procedures worldwide – largely due to the perception of greater safety, hygiene, and the availability of minimally invasive options like laser liposuction and dermal fillers.
Plastic surgery in New York
The plastic surgery New York City has to offer is highly sought-after for its safety profile and choice of procedures. Dr. Thomas W. Loeb caters to plastic surgery tourism clientele with a safe, clean, fully accredited surgical facility. He boasts over two decades of experience performing surgeries and non-invasive cosmetic procedures. Whether you need eyelid surgery, a new nose, breast augmentation, a facelift, or Botox, Dr. Loeb can do it all.
Prospective patients can do all their consulting with Dr. Loeb's office via SKYPE. Special hotel rates are offered in conjunction with The Carlyle and The Mark hotels nearby. We are also happy to arrange private nursing care for our traveling patients. Call 212-327-3700 to learn more or contact us online.