FAQ about Breast Lifts and Scarring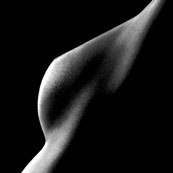 New York plastic surgeon Dr. Thomas Loeb performs a number of breast enhancement procedures, including lifts, augmentation with implants, reductions, and the correction of breast asymmetry.
During a series of initial consultations, he ensures that patients come in with realistic expectations and have a thorough knowledge of all potential risks and outcomes.
In his years of practice, one of the most common concerns among women considering a NYC breast lift is the resulting scars. Where will they be? How visible are the incisions? Will I be able to wear sleeveless shirts again? Is there such a procedure as a scar-less breast lift?
Risks of breast lift surgery explained
Scarring is one of the inevitable side effects of most surgeries, and a breast lift is no different. When looking at the overall picture, some of the possible complications of any type of breast surgery include:
Lost or diminished sensation around the nipples
Uneven nipples
Asymmetry in shape or position of breasts
Inability to breast feed after the surgery
Post-operative bleeding
Infection
Scars that take a long time to heal 
The key to minimal scarring lies partly in the skill and technique of the surgeon and partly in the skin quality and healing abilities of the patient. Dr. Loeb makes every effort to conceal incisions when using one of three breast lift techniques: the Benelli (also known as the "doughnut lift" since the incision is a circular one around the nipple), the vertical (or "lollipop"), and the Inverted T method, which leaves a horizontal and vertical scar.
No such thing as a scar-less breast lift
For a successful breast lift that enhances the position and shape of the bust, excess skin and tissue is removed, while the areola is moved up to a more youthful position. Patients basically trade drooping breasts for a few small scars that, in most cases, heal well over time. They will never disappear completely, but they will be much less noticeable.
Unfortunately, a "scar-less breast lift" has yet to be developed, though a periareola or Benelli lift can offer fantastic results, since the scars are deftly concealed around the borders of the areola.
Patients shouldn't be alarmed to see bright red or slightly raised scars in the first weeks after surgery. Dr. Loeb always recommends a scar management treatment for best results, and patients should expect their scars to fade significantly over the following 12 to 24 months. Smoking can seriously hamper the body's healing abilities, so all tobacco use should be stopped.
Is a breast lift right for you?
For some women, visible scars are just not an option. Others may feel the pros far outweigh the drawbacks of a few visible scars. A breast lift is most appropriate for patients who have experienced noticeable sagging post childbirth, or due to normal aging. Heredity also plays a major role in how breast tissue responds over time. If patients have also lost a lot of volume, a breast augmentation with implants may be recommended in conjunction with a lift.
Breast lift NYC
If you have any questions about breast surgery in New York City, Dr. Loeb is available for private consultations. To see examples of the great results Dr. Loeb can achieve, see these before and after breast augmentation photos. To arrange your appointment, please call us at 212-327-3700 or use our online contact form.