Breast Augmentation: Do I Need a Lift or Just Implants?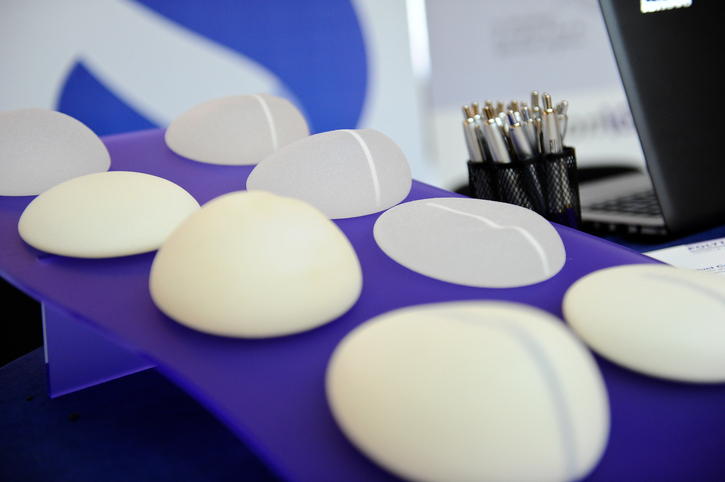 The decision to have plastic surgery is a major one, and it's important to think about all of your options before choosing the right one. Ahead of your consultation with the plastic surgeon, think carefully about what currently dissatisfies you about your appearance. The surgeon will ask you for specific details, such as whether you wish to increase the size of your breasts, restore youthful perkiness, correct asymmetries, or reduce the areola size.
Evaluating your physique
Many women find that over time, the breasts begin to droop and the nipples start to point downward. This is especially common among women who have had children. One of the factors the plastic surgeon will consider is whether the nipples are at or below the level of the breast fold. If so, then you'll likely be a good candidate for a combination breast lift and breast augmentation.
You can evaluate this yourself at home with the pencil test. While holding a pencil parallel to the floor, place it underneath a breast and gently press it up as high as it will go toward the breast fold. Remove your hand. If the pencil doesn't fall, then your breasts are drooping. Next, consider whether the nipple is at or beneath the level of the pencil. If so, a breast lift could be right for you.
Another factor is your skin laxity. If you have a great deal of loose skin, such as from significant weight loss or the effects of childbirth, then you may want a breast lift to remove excess skin and create a tighter, more youthful appearance.
Considering the role of symmetry
It's rare for a woman to have completely symmetrical, natural breasts. However, in most cases, the asymmetries are so slight that they are undetectable, especially when wearing clothing. Some women do have noticeably asymmetrical breasts and this can understandably cause distress. If you're dissatisfied with breast asymmetry, talk to your plastic surgeon about whether a lift combined with implants would be best for you.
It may be possible to correct slight asymmetries with implants alone. With saline implants, for instance, the surgeon can fill one implant with slightly more saline than the other. It's often not desirable to use different implant sizes to correct significant asymmetries since the base diameters will be different and the results may not be what the patient wants. In these cases, it's typically best to combine a breast lift with breast implants. During the lift portion of the breast surgery, the plastic surgeon can adjust the breast tissue to create shapely, symmetrical breasts.
Schedule your plastic surgery consult in Manhattan
Every patient has unique aesthetic goals, preferences, and concerns, as well as a unique health history and physique. That's why it's important to go to a plastic surgeon who will take the time to listen carefully to you and provide a thorough examination before offering personalized recommendations. It's why so many plastic surgery patients have gone to Dr. Thomas Loeb, a board-certified surgeon practicing in Manhattan.
Dr. Loeb will help you determine whether you can benefit from a breast augmentation in NYC, or a breast lift, or both. Call the office at 212.327.3700 to request your confidential, one-on-one consultation.
Additional resources on breast augmentation:
American Board of Cosmetic Surgery, Breast Lift Guide, https://www.americanboardcosmeticsurgery.org/procedure-learning-center/breast/breast-lift-guide/
American Society of Plastic Surgeons, Breast augmentation vs breast lift – picking the right procedure for you, https://www.plasticsurgery.org/news/blog/breast-augmentation-vs-breast-lift-picking-the-right-procedure-for-you