What If I Gain Weight After A Tummy Tuck?
Jenn Fusion | February 22, 2017 | Posted in
Body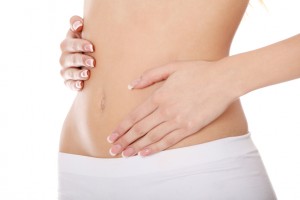 Tummy tucks often lead to significant and lasting weight loss for patients who undergo the procedure, according to studies by the American Society of Plastic Surgeons. Researchers believe neuroendocrine mechanisms promote weight loss and encourage feelings of satiety following abdominoplasty. One year after the procedure, 14/20 women had lost more than five pounds. The average patient decreased their pre-surgery BMI by 4.5 percent.
There are cases, however, where a patient does put on weight following the original tummy tuck procedure. NYC Plastic Surgeon Dr. Thomas W. Loeb performs thousands of these procedures each year. He says the results of a tummy tuck can be undone, but there are still options to help.
Will I gain weight in other places after a tummy tuck?
Patients sometimes panic that they are working out, but the numbers on the scale aren't going down. It's a well-known fact that muscle weighs more than fat, so if you're doing a lot of weight training, you could be putting on mass, regardless of having a tummy tuck operation. Consider using a tape measure to examine your body circumference as a baseline for results, rather than getting hung up on the scale numbers. Focus on eating high-nutrition food and burning more calories than you're eating. Eat a lot of fiber and lean protein to feel satisfied. Consider adding 30 minutes of high-intensity cardio like jumping rope, rollerblading, cycling, running, or kickboxing to your weightlifting routines to melt away fat.
What are the consequences of weight gain after a tummy tuck?
A tummy tuck can be a great leap forward in providing the motivation to lead a healthier lifestyle, with patients committing themselves to addressing poor eating habits or a sedentary lifestyle. Small weight fluctuations between 10-15 pounds will have no impact on the results, but excessive weight gain (over 20 pounds) will stretch the skin and the abdominal muscles. Fat cells are removed during a tummy tuck, so you may find that you are more likely to gain weight in other fat cells stored in your body – be it the back, butt, thighs, or lower abdomen. The skin and intestines can continue to store fat if you gain a large amount of weight, thus increasing the thickness of your tummy to give you a "flabby" look.
What if I become pregnant after a tummy tuck?
Plastic surgeons typically advise that patients wait for a tummy tuck until they are done having children – unless it will be 5-10 years before children are expected. You may decide you want to enjoy your flat stomach while you're "in your prime" in that case. Every individual body reacts differently to pregnancy. Some women have a baby and never need a revision of their previous tummy tuck. If you want the best chance of maintaining your abdominoplasty results, speak with your doctor about maintaining a healthy weight during your pregnancy. Do tell your OBGYN about your tummy tuck in case you will need a cesarean birth. Sometimes they can use the same incision site to minimize the risk of scarring.
What are my options if I gain weight after a tummy tuck?
Focusing on weight loss through diet and exercise is the ideal starting point. A second tummy tuck can be done if it has been at least six months since your last surgery or baby. The surgeon will need to give you a physical examine to assess skin laxity, fat accumulation, and other factors before clearing you for a secondary surgery. Contact Dr. Thomas W. Loeb in his Manhattan office to schedule a consultation that fully explores your abdominal and other body contouring options.