New Study Shows Plastic Surgery is Safe for Elderly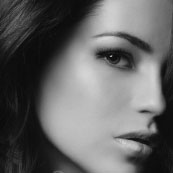 According to new findings presented at the annual scientific meeting of the American Society of Plastic Surgeons (ASPS), plastic surgery is just a safe for older patients as it is for their younger counterparts. The study found that age has no discernible impact on plastic surgery safety, with older men and women experiencing the same rate of complications as younger patients. 
The study, entitled "Safety Of Cosmetic Procedures In Elderly And Octogenarian Patients," was presented by author Max Yezhelyev, MD, PhD, Department of Plastic Surgery,  of Vanderbilt University this past October.
The findings bode well for Baby Boomers considering Manhattan cosmetic surgery to help turn back the clock. In the hands of a capable New York plastic surgeon, sagging jawlines, drooping eyelids and slack facial skin can be a thing of the past.
Study on plastic surgery safety among elderly
"With increasing number of elderly patients seeking aesthetic surgery there is a need to better understand the complications of cosmetic procedures unique to this population," noted study author, Dr. Yezhelyev. "Our study demonstrated that patients over 65 years old can safely undergo cosmetic procedures with a complications rate similar to younger patients when surgery is performed by board certified plastic surgeon."
The Vanderbilt University research team reviewed data from a little more than 129,000 patients from 2008 through 2013 and discovered no major difference in plastic surgery complication rates for individuals younger or older than 65. Older men and women accounted for 6,700 of the study group, and patients had a mean age of 69. Thirty nine was the average age of younger patients. Study authors found that post-op complications for older patients hovered at 1.94 percent, just slightly higher than that of younger patients – at 1.84 percent.
The plastic surgery procedures undertaken including everything from liposuction to facelifts and only tummy tucks (abdominoplasty) showed a greater rate of complications among senior patients, at 5.4 percent versus 3.9 percent for young adults.
More Baby Boomers seeking plastic surgery
Statistics from the American Society for Aesthetic Plastic Surgery indicate that more and more people are enjoying their "golden years" with the aid of a little nip and tuck. According to the ASPS, 84,685 cosmetic surgery procedures were performed on patients 65 or older in 2010 – marking a drastic spike over the last five years. Among the most requested procedures were eyelifts, facelifts, breast reductions, liposuction, brow and forehead lifts and breast augmentation.
The majority of active, healthy Baby Boomers say they simply want to look as young as they feel, and with modern advances in plastic surgery today – such procedures have never been safer.
Manhattan cosmetic surgery
New York City has dozens of talented cosmetic surgeons, but only a few that are known for the skill, artistry and exceptional results as Dr. Thomas Loeb who treats both local residents and fly-in patients from other states and abroad. He is also nationally renowned as one of the ten best eye surgeons in the world.
If you'd like to arrange a private breast surgery consultation with a leading NYC plastic surgeon, please call 212-327-3700.