Is a New York Breast Lift Becoming More Popular than Implants?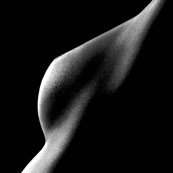 New statistics from the American Society of Plastic Surgeons (ASPS) shows that popularity in breast lifts is rising. Between 2000 and 2013, breast lift procedures have increased by 70 percent, outpacing implants by 2-to-1.
Although enhancement with silicon or saline implants continue to be the most performed breast surgery in the United States, a New York breast lift is gaining momentum as one of the most frequently performed cosmetic surgeries today.
Reasons for breast lift popularity
In 2013, more than 90,000 breast lifts were performed in the U.S. The large majority (nearly 70 percent) were performed on women between the ages of 30 and 54. The primary reason for seeking a breast lift is sagging that often occurs after childbirth and nursing.
"Many women are looking for a youthful breast by using the tissue they already have," president of the ASPS, Robert X. Murphy, Jr., M.D., stated on the organization's website.
Another possible reason for the increase in breast lift procedures could be the surge in bariatric surgery in recent years. When patients lose a considerable amount of weight in a short period of time, they can experience significant sagging in the skin that may require surgical procedures to correct.  Breasts can also sag and droop, sending some women to the plastic surgeon to reposition the breasts without adding additional volume and size.
New York breast lift or augmentation?
Some women may be unsure whether a breast lift or augmentation using implants is the best choice for them. Breast lift procedures are primarily used to restore breasts to their original position, addressing sagging and drooping that has occurred over time. The nipple and areola may also be repositioned to give the breast a beautiful, natural appearance. In some cases, a breast lift may make the breasts appear fuller, although implants are not used in this procedure to expand breast size.
A breast implant is used to add volume and size during a breast augmentation procedure. This surgery is recommended for patients who are unhappy with the current size of their breasts or have asymmetrical breasts. Breast augmentation can also be performed on patients who have lost a breast due to a mastectomy. Implants are placed beneath the breast tissue, which can be customized in both size and shape to the unique needs and body contour of the individual patient.
The right procedure for you will depend on whether you are wishing to change the position or size of your breasts. Some physicians recommend placing a pencil in the breast crease to determine which procedure will provide the desired effect. If the pencil remains in place, there may be sufficient droop for a breast implant. If the pencil falls, breast augmentation may be the better choice. In some cases, a combination of augmentation and lift may be needed to produce the best possible results, which may be performed simultaneously in a single procedure.
Choosing the right surgeon for NYC breast implants
To ensure the success of either an augmentation or lift procedure, it is important to choose the right surgeon. Dr. Thomas Loeb offers ample experience in breast enhancement surgeries and can help you determine whether a lift or augmentation will provide the results you are hoping for. Contact Dr. Loeb's office today at 212.327.3700 to schedule a private consultation and learn more about options in breast surgery.