Impact of Facial Surgery on Perceived Likeability, Attractiveness
Ava Lawson | April 16, 2015 | Posted in
Facelift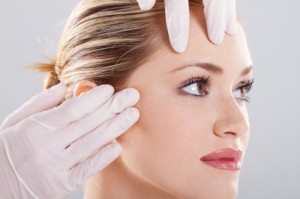 Facial rejuvenation procedures are usually associated with altering one's appearance to look younger. And while taut skin, plump cheeks and an absence of deep wrinkles lend themselves to improved self-esteem and confidence, a new study finds that women who undergo facelift and brow lift procedures are viewed as more feminine, likeable and attractive.
The research team, led by Dr. Michael Reilly of Georgetown University Medical Center, performed a retrospective assessment of pre-op and post-op pictures of 30 female patients who underwent facial rejuvenation surgery between 2009 and 2013.
The photographs were of Dr. Reilly and his colleague's plastic surgery patients – all white females – who had elective surgery including chin implants, upper and lower eye lifts, brow lifts, facelifts and various combinations of the procedures. The researchers enlisted the aid of 24 volunteers who examined 5 different pre-op photos and 5 post-op photos, which were rated for personality traits like aggressiveness, risk seeking, extroversion, likeability, trustworthiness and social skills.
Dr. Reilly and his team discovered that of all the facial rejuvenation surgeries, rhytidectomy (facelift) and lower eyelid surgery showed the most statistically important changes.
Facial surgery alters personality perceptions
The process has been dubbed "facial profiling," says Dr. Reilly, who notes that people have always been judged based on many other characteristics and personal qualities conveyed by their faces. The findings, published this April in the medical journal JAMA Facial Plastic Surgery, suggest that altering one's facial features has much broader outcomes, since it can influence others' judgments.
Of the eight personality traits that were evaluated in the photos, four of these had major improvements compared to their pre-op scores: likeability, social skills, attractiveness and femininity. The researchers wrote that "the eyes and mouth have been identified as key triggers for the emotional response and judgment of an observer."  For example, a woman with full cheeks and a mouth that is slightly upturned may appear more intelligent and socially adept. A person's eyes are suggestive of trustworthiness and attractiveness, which helps explain why women who had lower or upper eye lift procedures were rated more attractive and feminine.
The study's results support the notion that our society frequently makes snap judgments about other's personalities based solely on facial features that resemble emotional expressions. Earlier research at Princeton found that "People make trait inferences based on facial appearance despite little evidence that these inferences accurately reflect personality." For instance, faces that look somewhat threatening resemble anger, whereas neutral expressions are associated with happiness.
Facial rejuvenation in NYC
While numerous studies have found that facial plastic surgery can dramatically alter other's perceptions in a positive way and boost self-confidence, the most successful outcome is when a woman feels beautiful both inside and out.
Dr. Thomas Loeb has helped hundreds of women project their inner beauty and look more youthful through facial rejuvenation in his Manhattan office. Take a look at his before and after gallery of facelift patients.
If you are contemplating a brow lift, eye lift or facelift in NYC, we invite you to arrange a private consultation by dialing 212-327-3700. You can also request an appointment using our online contact form.