Women Having Cosmetic Procedures to Lift Confidence, Survey Reveals
Ava Lawson | August 17, 2016 | Posted in
Facelift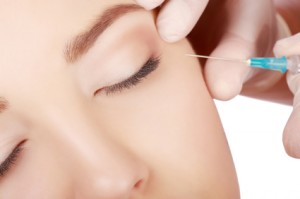 A global survey conducted by Allergan shows that increasing numbers of women are seeking cosmetic enhancements to boost their confidence as well as their appearance. The results of the Allergan survey, entitled "The Changing Face of Beauty: A Global Report," compiles the opinions of 8,000 women across 16 different countries.
The findings underscore the changing motivations for facial rejuvenation and plastic surgery, as more patients simply want to feel better about themselves. "Although women do come in for aesthetic reasons like age spots and wrinkled brows, cosmetic procedures like Botox or Juvederm can really help lift their self-esteem," says NYC plastic surgeon, Dr. Thomas Loeb.
How cosmetic surgery influences self-image
Cosmetic facial treatments target lax and sagging skin, lost volume, jowly chins, deep folds, sun damage and a host of other "flaws" that women find troubling.  According to the global poll, most cultures feel that general "beautification" is a stronger motivator to have plastic surgery than the need to appear younger. The survey also found that:
A whopping 74 percent of women make an effort to look good solely for themselves. Friends (15 percent) and significant others (37 percent) have less influence.
42 percent of women surveyed have cosmetic treatments in order to boost confidence
42 percent of women have plastic surgery or minimally-invasive procedures to improve the appearance of sagging skin
65 percent believe that dermal fillers like Restylane and Juvederm are more socially acceptable than in previous years
Having a youthful, glowing complexion and healthy looking skin is a top priority for women across many cultures. Social media platforms like Instagram and the popularity of 'selfies' have only fueled the demand for that picture-perfect face that is always camera ready.
Popularity of facial treatments
Under eye circles or puffy bags can lend a perpetually "tired" look, while a deeply furrowed brow is often interpreted as an angry scowl. Many plastic surgery patients aren't asking to look 20 years younger; they simply want to look refreshed, as if they've just had the best sleep of their lives.
An upper or lower eye lift produces dramatic results by opening the eyes and eliminating excess skin.  Bothered by a double chin? A series of Kybella injections can melt away fat in a matter of weeks. And today's lineup of facial fillers such as Radiesse, Juvederm Voluma and Restylane add volume in targeted areas while erasing fine lines.
Leading NY plastic surgeon
The emotional reasons for seeking cosmetic surgery are an important topic of discussion with your doctor. When Dr. Loeb meets with prospective patients, he takes the time to thoroughly explore their motivations and expectations, ensuring candidacy.
For more information about facial plastic surgery in Manhattan with Dr. Loeb, please call our office at 212-327-3700 to arrange a private consultation.