How Do You Know If You Need a Labiaplasty?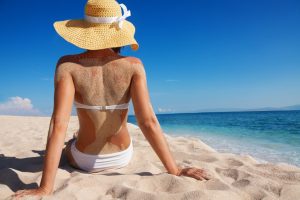 In most cases, labiaplasty is an elective cosmetic procedure. However, women do choose to have it for a variety of reasons, including if they have discomfort during intercourse, experience chafing, tugging, or pinching in clothing, or if they don't like how their labia looks.
What is the Purpose of a Labiaplasty?
A labiaplasty is a surgery generally used to improve the size, shape, or appearance of the labia minora or the labia majora to increase the patient's self-confidence, reduce discomfort during intercourse, or reduce instances of chafing or infection from clothing.
It is important to note that there is no firm medical guide for a standard labia length or appearance. Though labia are usually between .7 and .5 centimeters– there is a variety of shapes and sizes. Some women are born with larger or longer labia, which can also be stretched or torn in childbirth.
What Does a Labiaplasty Involve?
The procedure sometimes referred to as a labia minora reduction is generally performed in two ways. The first involves trimming extra labial skin along the outside of the vulva. The second, called a wedge procedure, is when the surgeon removes a small part of the labia and sutures the edges together to make them smaller. No matter the method, most labiaplasties are performed under twilight anesthesia, meaning the patient is awake but not feeling any pain or anxiety. This light anesthesia means the patient can go home after spending a few hours in recovery.
The recovery is generally quick, with most patients returning to work after two weeks. Some do report swelling, bruising, and discomfort, but these side effects are easily managed with painkillers.
Does Insurance Cover Labiaplasty?
Labiaplasty is usually considered an elective procedure, and insurance, therefore, does not cover it. However, women can make the case that their labiaplasty is medically necessary– and therefore coverable– if they can prove that the current size or shape of their labia is causing health problems. Many cosmetic surgeons are willing to work out payment plans or financing if you're unable to get coverage for the procedure.
When is Labiaplasty Medically Necessary?
Labiaplasties are considered medically necessary when the labia are negatively impacting the patient's life or health. For instance, if the labia cause frequent infections, irritation, chaffing, or discomfort, or an abnormality– like a melanoma. The procedure might also be deemed medically necessary if the labia were damaged from an infection, disease, cancer, or childbirth.
Learn More About Labiaplasty In New York
Book an appointment with Dr. Loeb at his Manhattan office if you want to learn more about labiaplasty in NYC or if you think you might be a good candidate. The office offers one-on-one consultations for labiaplasty, so you have nothing to lose by calling.