Kiss Your Cankles Goodbye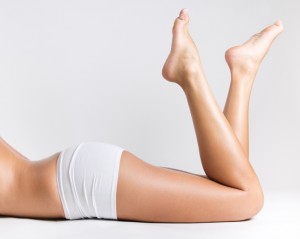 Since Jason Alexander's character in the movie Shallow Hal popularized the word "cankles," it has become an inseparable part of the American lexicon and the bane of stiletto lovers everywhere. If you have calf-ankle issues, you don't have to live with them. Cosmetic surgery can let you kiss your cankles goodbye, but do check with a primary care physician, too, as cankles may sometimes indicate an underlying health problem.
A closer look at cankles
Cankles can be caused by several things, including your genetics. Some people are simply predisposed to having thicker ankles with fat deposits. When thick ankles are due to fat deposits, a plastic surgeon can effectively solve the problem.
Other people have temporary ankle swelling caused by fluid retention. This is common during pregnancy, and it should resolve after delivery. Fluid retention can also be caused by heavy sodium consumption, heart failure, kidney disease, or other circulation-related problems. This is why it's a good idea to see a primary care doctor as well as a plastic surgeon. If your cankles are caused by fluid retention, it's important to rule out or confirm a serious diagnosis that would require medical intervention.
How can you banish your cankles?
Women often try all sorts of diets and ankle/lower leg exercises to get rid of the extra inches around their ankles. Unfortunately, spot reduction is physiologically impossible. A new diet may help when cankles are caused by fluid retention, which is caused by heavy sodium consumption. And if there is an underlying medical condition, getting it under control should be your top priority.
But for everyone else who just happens to have thick ankles for no apparent reason, a visit to the plastic surgeon's office should do the trick.
What can plastic surgery do for cankles?
The primary surgical treatment for cankles is liposuction, a minimally invasive procedure that involves the targeted removal of fat. The ankles are an excellent treatment area for liposuction because this is an area that doesn't necessarily respond well to diet and exercise. Liposuction has been available for years, but newer innovations in medical technology have made it better than ever. Talk to your plastic surgeon about enhanced techniques like laser lipo, ultrasound-assisted lipo, and tumescent liposuction.
Before having liposuction for cankles, know the importance of choosing an experienced, highly trained plastic surgeon. Liposuction may be a routine cosmetic surgery these days, but it's particularly tricky when performed in the ankle area. This is because of the plethora of tendons, muscles, veins, and nerves traveling from the lower legs to the feet. A skilled plastic surgeon can safely perform liposuction regardless of the treatment area.
Uncompromising patient care in NYC
Dr. Thomas Loeb is committed to improving quality of life for his patients in New York City. During your one-on-one consultation in Dr. Loeb's office, he'll take the time to get to know you and understand your aesthetic concerns. Your recommended treatment plan will be carefully crafted with your safety and ideal results in mind. Call 212-327-3700 to request an appointment to discuss getting liposuction in NYC, or to ask about surgical lifts or other cosmetic procedures.
Additional "cankles liposuction" resources:
Marie Claire, Ankles Away: Cosmetic Surgery for Cankles, http://www.marieclaire.com/beauty/a6541/cankle-surgery-trend/
Medical Daily, What Causes Cankles And Ways To Tone Them, http://www.medicaldaily.com/what-causes-cankles-and-ways-tone-them-247811