Study Shows Benefits of Body Contouring Following Bariatric Surgery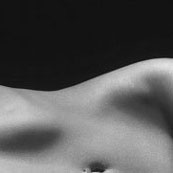 A recent study suggests the benefits of body contouring plastic surgery for long-term weight control in patients who have undergone bariatric surgery. Bariatric surgery with laparoscopic adjustable gastric banding is often the last resort for people who are dangerously obese. Indicated for men and women with a body mass index (BMI) of 40 or higher, weight loss surgery can also help those who suffer from obesity-induced health issues such as high blood pressure and Type 2 diabetes.
The operation is performed by applying a gastric band around the stomach, reducing its size so patients feel full with smaller meals. Though this method is the safest known for drastic weight loss (more than 100 pounds), evidence shows that between 30 to 50 percent of gastric banding surgery patients tend to regain most of their weight within several years.
Now, emerging research indicates how plastic surgery can help combat post-op weight gain, enabling patients to maintain a healthier body mass index.
Body contouring after weight loss surgery yields best results
Last year, Geneva-based researchers discovered that those who had body contouring after bariatric surgery using the Roux-en-Y technique showed better rates of long-term weight loss versus patients who did not. And another study, conducted at Henry Ford Hospital more recently, revealed that body reshaping procedures such as liposuction, tummy tucks and reduction of excess skin enjoyed better long-term results in terms of keeping the weight off.
The study tracked 94 patients who underwent weight loss surgery between 2003 and 2013 at Henry Ford Hospital. Forty seven of these patients had plastic surgery following the bariatric surgery. "Of the patients who underwent contouring surgery, the average decrease in BMI was 18.24 at 2.5 years, compared to a statistically significant 12.45 at 2.5 years for those who did not have further surgery," explained Donna Tepper, M.D., the study's lead author.
A lower body mass index translates into better overall health, and the BMI is generally considered the most reliable gauge of body fat percentage. The findings of Dr. Tepper's study were presented at the American Society of Plastic Surgeons' annual conference on October 11. Though more research is needed to further evaluate how plastic surgery can facilitate long-term weight loss, the results are encouraging for many.
Liposuction and body shaping for long-term weight loss
Significant weight loss in and of itself is a major accomplishment, but the bulk of people who drop hundreds of pounds find themselves facing an entirely new hurdle: heavy amounts of sagging skin and stubborn fat pockets that are resistant to exercise and diet. Surgical intervention with the aid of a lower body lift, thigh lift, or skin reduction surgery can help address both physical and psychological discomfort, relieving patients of embarrassment and boosting their self-esteem. Such body contouring procedures can assist patients in their motivation to maintain a healthy weight.
Body contouring NYC
Excessive skin on your midsection, arms, or legs following massive weight loss can be an exasperating predicament. New York City plastic surgeon Dr. Thomas Loeb helps men and women who want to complete their personal transformation by offering body contouring in his Fifth Avenue surgical suite.
If you'd like more information about liposuction in Manhattan or other body reshaping procedures in NYC, please call our office to arrange a private consultation at 212-327-3700.