Top 5 Procedures For Middle-Aged Business Execs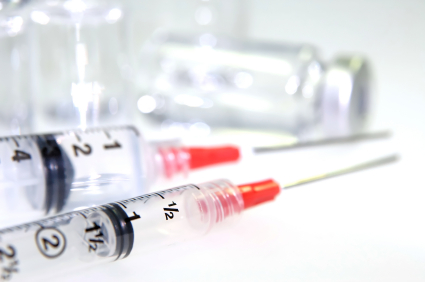 Let's face it: No one wants to be seen as "creeping close to retirement" or "out of gas" at work. Plastic surgeons are seeing a wave of corporate executives in their forties and fifties looking to have youth-enhancing cosmetic procedures done. Some men want to compete with the younger guys flooding in and hold onto positions of power, while others simply want to relate to their younger colleagues.
NYC Plastic Surgeon Dr. Thomas W. Loeb outlines five of the most common procedures men are having done to keep up in the business arena.
NYC eye lift keeps you refreshed and magnetic
The eyes are the window to the soul, so naturally, business executives want to make a statement with irresistible eyes. Dr. Loeb can remove dropping skin on the upper eyelid and tighten saggy "bags" beneath the eyes. An endoscopic temporal brow rotation involves a small incision behind the hair line, a lifting of the skin, and the removal of a sliver of skin from the upper eyelid. The recovery time is around 10-14 days. To fix under-eye bags, skin beneath the eye is pinched, the lower lid muscles are tightened, and fat is repositioned. Recovery is generally 2-3 weeks. In addition to the eyelift, Dr. Loeb may recommend Botox, dermal fillers, or laser resurfacing to diminish fine lines, wrinkles, and "crow's feet."
Chin augmentation in New York City projects power
A powerful, masculine jaw subconsciously projects authority and solicits compliance. Perhaps that is why chin augmentation is one of the fastest-growing cosmetic procedures, with more than 10,500 performed on men each year. The best candidates for chin augmentation in New York City include men with recessive or undersized chins or those with an overly rounded jaw. For a more powerful jawline, Dr. Loeb can use fillers, polyethylene or silicone implants, or fat grafting to create a natural and subtle improvement. You'll be a new man within two weeks.
A neck lift combined with the brow lift transforms
A neck lift is used to get rid of excess neck fat, repair weakened neck muscles, tighten sagging skin, give sharper definition to the face, and accentuate a strong jawline. Dr. Loeb also offers patients "the Rolls-Royce" of cosmetic procedures with a combination brow-and-neck vertical lift that greatly refreshes one's overall appearance. Recovery is expected within three weeks.
Liposuction for love handles and beer guts
Men can fall victim to saggy, baggy stomachs as time goes by. College beer guts and love handles never seem to go away, no matter how much one diets or exercises. Dr. Loeb uses abdominoplasty to sculpt the abs and laser-assisted liposuction to remove excess fat cells safely and effectively. A toner, tighter stomach will be ready for reveal in two weeks to one month.
Butt lift is a "must" for single execs
Women love a shapely, rounded derriere like Channing Tatum's or Rafael Nadal's. To catch eyes around the workplace or social hours, single businessmen are requesting butt lifts. Dr. Loeb removes unwanted fat, trims loose skin folds, and uses lipo-sculpture techniques to re-shape the buttocks into a more proportional, attractive contour. Soreness could last a month, but the end results are well worth it!
Why Dr. Loeb?
Dr. Thomas W. Loeb is a high-profile plastic surgeon sought by patients around the world who fly into Manhattan specifically seeking his service. He received a blitz of media attention in 1998 with his transformation of Paula Jones' nose. NY Magazine named him among the ten best eye surgeons in the world. Facelifts are recognized as another one of his "strong suits." He doesn't just perform a surgery; he sculpts like an artist and selects the most natural-looking procedures to give you the results you want.
Call 212.327.3700 for a confidential body sculpting consultation.