Dr. Thomas Loeb Announces 2016 Scholarship Winners
Ava Lawson | July 21, 2016 | Posted in
News
Dr. Thomas Loeb is thrilled to announce the winners of his 2016 scholarship award. The award is designed to give financial assistance to college or vocational students who embrace a positive self-image despite physical or other medical disabilities. Applicants were asked to submit a graphic that demonstrates their self-confidence and esteem that promotes the message: "Be Happy With Yourself".
The two scholarship winners will be awarded $500 each to be used at their discretion for future school expenses. This year saw a great number of amazing applicants – students who are undaunted by physical and mental challenges – and in fact, see them as a blessing. We commend all of the applicants for being so candid, brave and honest in expressing their setbacks and future aspirations. 
Congratulations to scholarship winners Nicholas Kolar and Christian Bethel! 
Congratulations to our scholarship winners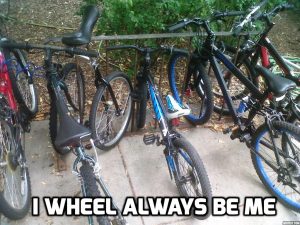 Nicholas Kolar, who was diagnosed with Asperger Syndrome in his senior year of high school, attached a graphic that is metaphorically symbolic of his own life. Once puzzled by his lack of interest in "normal" teen pursuits and tired of feeling like a social outcast, Kohlar's diagnosis helped him understand and embrace his strengths rather than weaknesses. He is now attending a small community college with aspirations to become a chemical engineer or math professor. Kohler says he is confident and happy to join an "exclusive club of creative thinkers."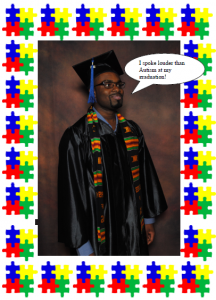 Christian Bethel, now a promising student in a Florida college, has proven that life's hardest challenges are not insurmountable. Diagnosed with autistic disorder and attention deficits, Mr. Bethel's resilience and determination to overcome negative situations have impressed and earned the respect of all those around him, particularly his college educators and advisers. After his mother suffered debilitating health issues, Mr. Bethel struggled academically, but remained steadfast in his willpower to show his vast capabilities. His graphic illustrates his optimism and self-assurance as he moves toward graduation.