Uptick in Plastic Surgery for Millennials
Jacky Gale | February 15, 2016 | Posted in
Skin Care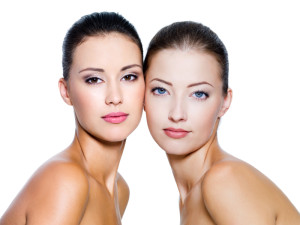 In New York City and beyond, plastic surgeons have been seeing an influx of patients in their early 20s and even late teens. No longer the domain of the 40-plus crowd, cosmetic surgery clinics offer a suite of services that appeal to men and women of practically all ages.
According to a recent survey of plastic surgeons by The American Academy of Facial Plastic and Reconstructive Surgery, 64 percent of the respondents reported an increase in the rates of patients under the age of 30.
Why millennials are seeking cosmetic surgery
It's likely that a combination of factors have led to the trend. What reality TV did for the Kardashian clan, selfies are now doing for the quest for the perfect face. Younger people who are heavily invested in posting countless selfies on social media have become increasingly concerned about keeping up with both the Kardashians and with their friends.
Millions of young fans of the famed family have seen Kylie Jenner's lips suddenly plump up, prompting many of them to seek lip injections themselves. (Ms. Jenner has nearly 50 million followers on Instagram alone, where she frequently posts photos of her ever-evolving look.)
Also thanks to the Web in general and social media in particular, millennials have greater access to celebrity gossip than previous generations. In fact, they're virtually bombarded with airbrushed images of their idols; for some younger people, these images and gossip about celebs "having work done" fuel the desire to make cosmetic improvements at increasingly younger ages.
Benefits and drawbacks of surgery at a younger age
Although cosmetic enhancement for younger patients isn't necessarily cause for alarm, it is important that younger patients pay careful attention during their consultations with the surgeon. Cosmetic improvements may be aesthetic in nature, but they are still medical procedures-all of which carry some inherent risks of side effects and complications.
Before a younger patient chooses to go ahead with a surgery or injection, she should consider whether the change is something she'll still desire in the future. A plastic surgeon can counsel patients as to whether a particular procedure is appropriate at a younger age.
The decision to have plastic surgery or other cosmetic improvements is a highly personal one that should be made only after careful consideration and extensive counseling from an experienced surgeon. For many younger patients, having cosmetic enhancements is a positive change. Millennials who are insecure about their imperfections may see an increase in confidence and self-esteem with minimally invasive skin care treatments.
When "Modern Family" star Ariel Winter decided to have breast reduction surgery, she was quite upfront about her decision and it appears she did it for all the right reasons. The now-18-year-old is no stranger to the spotlight, having grown up on one of the most popular American TV shows. In an interview with "Glamour" magazine, Ms. Winter admitted that she had been greatly distressed by the "overnight" development of her breasts. She endured significant physical pain and would frequently find herself hunched over on set. Ms. Winter had also been subjected to taunts and bullying. In her interview, she states that her decision to go from a 32 F to a 34 D was her choice alone and that she did it to feel better about herself.
NYC plastic surgeon
Having healthy motivations for cosmetic surgery and a clear understanding of the potential risks is particularly crucial. At the Fifth Avenue office of Dr. Thomas Loeb, each patient receives a comprehensive and confidential one-on-one consultation. Dr. Loeb is committed to ensuring that each of his patients is fully informed and has realistic expectations about potential outcomes.
Dr. Loeb can help patients of all ages feel and look their best. Call 212-327-3700 to arrange a private consultation.