Why 40 Is the New 30
Jacky Gale | July 3, 2018 | Posted in
News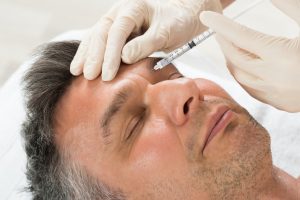 You've probably heard plenty of people talking about how 40 is the new 30. Especially if you've recently hit the big 4-0 yourself. But what does that really mean? People are certainly living longer than ever before. The average life expectancy for an American these days is nearly 80—considerably higher than the 36 years a person could expect to live during the latter half of the 18th century. In terms of sheer life expectancy, 40 could even be considered the new 20. But there are other ways of considering this matter. These days, 40-year-olds can feel more youthful thanks to the ever-increasing cosmetic enhancement options available to them.
What are you going to do with 40?
You're only as old as you feel. During your fourth decade, you have the best of both worlds available to you—the wisdom and maturity of age, and the youthful zeal for life with the energy to enjoy it. After a person's 30s, they tend to have a firm idea of who they are, what they like and dislike, and where they want to go in life. Forty-year-olds are also typically established in their careers, and either settled down with family or looking forward to starting a family soon.
These days, 40-year-olds also intend to live life to the fullest. They have more resources than their younger selves did, and they intend to put those resources to good use. Travel, fine dining, and cosmetic enhancements are all ways 40-year-olds are proving they're still young at heart, but with greater resources.
Living and looking like 30
One of the ways people in their fourth decade are living youthful lives is by taking good care of themselves and their appearances. There is a wide range of cosmetic enhancements available. Plastic surgeons can perform dramatic procedures to transform a person's looks and self-confidence, but there are also minimally invasive and noninvasive options available. Liposuction is a popular way to deal with those problem areas, like the stubborn bulges of the hips, thighs, and stomach. In addition to traditional liposuction, plastic surgeons offer new advances like Smart Lipo and BodyTite, which use state-of-the-art technologies to gently break up unwanted body fat before suctioning it away.
And for individuals who are interested in the benefits of liposuction without any of the recovery time, there's always cryolipolysis, also known as CoolSculpting. It super-cools the fat cells to destroy them, while leaving unhealthy tissue alone—and it does it all without any incisions whatsoever.
Forty-year-olds can also take advantage of advances in skin care treatments. Botox is still popular for wiping away wrinkles, but there are plenty of other options too, like Radiesse, Juvederm, and Restylane. There's no downtime for minimally invasive cosmetic enhancements like Botox and dermal fillers, and the results look perfectly natural—only better.
Helping you look as young as you feel
Although people in their 40s are often interested in trying cosmetic enhancements, the wisdom that comes with life experience tells them that it's important to do their due diligence first. Selecting the right plastic surgeon is of paramount importance, even for something as minor as a Botox injection.
Dr. Thomas Loeb has over 30 years of clinical experience, and has received numerous awards and recognitions during the course of his career. Many of his discerning patients come to his plastic surgery office in Manhattan, NYC after watching his interviews on TV or being referred by other satisfied clients. You can request your confidential, one-on-one consultation with Dr. Loeb by calling 212.327.3700. Dr. Loeb offers a full menu of plastic surgeries and cosmetic enhancements, including minimally invasive and noninvasive options.
Additional resources about cosmetic enhancements
American Society of Plastic Surgeons, Nonsurgical Fat Reduction, https://www.plasticsurgery.org/cosmetic-procedures/nonsurgical-fat-reduction/cryolipolysis
American Academy of Dermatology, Dermatologists share skin care tips for your 40s and 50s, https://www.aad.org/media/news-releases/dermatologists-share-skin-care-tips-for-your-40s-and-50s