World's Plastic Surgery Capitals
Ava Lawson | July 13, 2017 | Posted in
News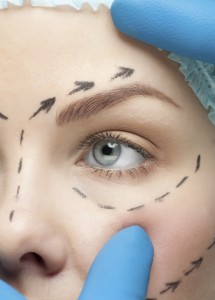 Last month, the International Society of Aesthetic Plastic Surgeons (ISAPS) issued the results of their 2016 Global Aesthetic Survey – an extensive poll that is taken annually to track trends in plastic surgery. According to the report, cosmetic surgery is on the rise across the globe, with a 9 percent increase in both surgical and non-invasive procedures over the previous year. The data showed a couple of notable trends, including a 22 percent uptick in buttock lift procedures and a 45 percent spike in labiaplasty surgeries, which have gained traction in the United States.
The 2016 survey included 106 countries and more than 35,000 surgeons who are asked to report on all cosmetic procedures performed. The results also demonstrated a 29 percent increase in lower body lifts compared to 2015, and 22 percent more breast augmentations using fat from the patient's own body.
Cosmetic surgery capitals
Although the U.S., Mexico, Japan, Brazil and Italy were responsible for nearly 50 percent of all plastic surgeries performed across the globe, when you look at per-capita figures, the "leaderboard" shifts to some surprising contenders: Iran, South Korea, Taipei, Beirut and Columbia.
In recent years, Lebanon has garnered a reputation as the plastic surgery Mecca of the Middle East. The country's own national bank even offers cosmetic surgery loans to men and women, who live in a culture where emphasis is placed on physical beauty. According to one Iranian plastic surgeon, many patients from Bahrain, Azerbaijan and Armenia travel to Iran specifically for cosmetic surgery.
"It is mainly culture that makes some countries more susceptible to surgery," opined ISAPS president Renato Saltz. "In certain cultures, people are more concerned with how they look than others. France and Italy have always been leaders in beauty in Europe and their plastic surgery figures are high. Or in Colombia, television is hugely popular and almost exclusively shows beautiful people, so no wonder people are more susceptible."
Boasting some of the top surgeons and facilities in the world, the United States had 4.2 million cosmetic surgeries performed last year, according to the report. And while these figures are lower than other plastic surgery hotspots, the ISAPS notes that the growing demand in some South American countries has lured doctors who do not possess the requisite training and expertise, which increases the risk of botched surgeries and adverse outcomes. Other medical tourism hubs like Turkey, Thailand and India also lack stringent regulations in the training and accreditation of plastic surgeons.
With the popularity of cosmetic surgery growing at a tremendous rate worldwide, Saltz says he hopes consumers do their homework before selecting surgeons.
Plastic surgery in New York
When it comes to cosmetic enhancements – both subtle and transformative – societies the world over have become much more accepting. Facial rejuvenation, rhinoplasty, breast augmentation and Brazilian butt lifts are no longer reserved for celebrities or the extremely wealthy, as more and more "everyday" people opt to improve their confidence by going under the knife.
If you are considering having some work done and want an exceptional, natural result, Dr. Thomas W. Loeb has been recognized by NY Magazine and Castle Connelly as one of the best plastic surgeons in NYC.  With an eye for facial harmony, symmetry and enhanced aesthetics, Dr. Loeb's practice focuses on a wide range of surgical and non-surgical procedures.
Call 212-327-3700 to schedule a one-on-one consultation with Dr. Loeb in his Fifth Avenue office.
More on global plastic surgery trends:
Business of Fashion, Where Plastic is Fantastic: The World's Cosmetic Surgery Capitals https://www.businessoffashion.com/articles/global-currents/where-plastic-is-fantastic-the-worlds-cosmetic-surgery-capitals
RealSelf, Dr. Thomas Loeb https://www.realself.com/find/New-York/New-York-City/Plastic-Surgeon/Thomas-Loeb